Can a Life Coach Help Me Cope With Anxiety?
If you're looking for someone to help in your battle against anxiety, a life coach is a great resource. A life coach will help you better understand your situation, hold you accountable, track your progress, and give you tools for coping with anxiety. Anxiety isn't something you need to face alone! Don't be afraid to seek out help.
Help for Anxiety and Stress
Anxiety and stress are a mental and sometimes physical responses to the way that we feel about ourselves, or situations in our lives.
When we see things from a new perspective, learning new responses and thought patterns, feelings begin to subside. It may be difficult to do this alone but, with help, it can really work. A life coach provides you with the tools you need to create and maintain new, healthier habits.
In our society, being stressed and anxious is sometimes seen as a badge of honor. Others believe these emotions and responses are just part of who they are. Yet after working through anxiety and stress with a life coach like me, they feel much more in control and far less stressed.
Coping With Anxiety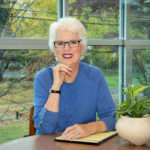 Are you a professional from the DC area and beyond unsure whether to hire a counselor/therapist or a certified professional life coach to help you cope with anxiety? The boundaries between life coaching and therapy are not always clear, but making the right choice between one or the other can make a difference in whether you get your needs met or not. Read more about the difference between life coaching and therapy here.
I believe that by working collaboratively we can change our lives one day at a time through Life Coaching. My clients come to coaching with the belief that they have everything within themselves to create the life they've always dreamed of. They are teachable. They can change. With the right tools, a few powerful questions and the intention to create something amazing, we can get to where we want to be. We don't even have to know what "our best life" looks like, just that we want to live it.
Speak with an Expert. Schedule Your Complimentary 30-Minute Consultation with Catharine.
* Catharine will follow up personally within one business day of your request.