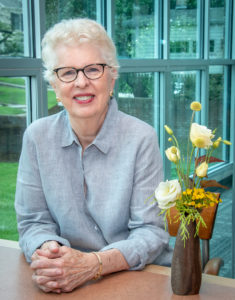 "Catharine Ecton is only one person. Yet, the entire time I worked with her, I felt as though I had the support of a full-fledged, professional sporting team, not so much in a "rah, rah" way, but in the style of those who are committed to working together toward to a common goal. We all deserve to have a coach like her in our corner."-T. Hyde
We've all heard it before: you already hold the keys to your own happiness. But how do we get unstuck, beyond our personal predicaments and the things holding us back from living the life we truly desire and deserve?Meet Life Coach Catharine Ecton, CTI certified professional co-active life coach who specializes in creating new beginnings, getting organized, building self-confidence, relocation, cross-cultural adjustment, and helping mature individuals exceed their expectations.
Catharine Ecton is celebrated for her work as a life coach working with individuals and professionals in designing and living extraordinary lives. Her master's degree in education, life experience, achievements, and fulfillment as a late-life sports competitor give her the perspective and insight to coach her clients to success. She has been interviewed and quoted by the Huffington Post as a transitions specialist for her expertise in cross-cultural adjustment. (Read the full story here.) She can help you get out of the daily grind, find fulfillment, get organized and take action for change.
Coaching Philosophy
Catharine's Coaching Philosophy informs all of the work she does with clients. Catharine believes that:
Examining your goals and desires will give you the possibility for change.
You will benefit from discovering your strengths and building on them.
You can learn to proactively manage your stress and find new energy.
Even if you do not know exactly what you are looking for, life coaching will take you on an exploration and you will move forward and make life-changing discoveries.
Curious whether life coaching is right for you? Book your complimentary initial life coaching consult with DC Life Coach Catharine Ecton today.
* Based in DC & serving the world, Catharine will follow up personally within one business day of your request.
Professional Training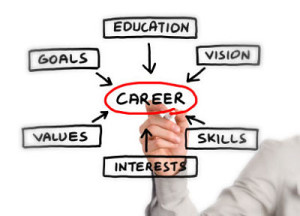 Catharine Ecton is an Associate Certified Coach (ACC), Certified Professional Co-active Coach (CPCC), and completed her Master's Degree in Education (M.Ed.). She completed life coach training at the CTI (co-aCTIve) Institute, an organization with a 25-year track record of success whose founders were among the initial pioneers of the life coaching profession. Seven Habits author Stephen Covey praised CTI's manual Co-Active Coaching, and the organization boasts rigorous and consistent standards for its students. While participating in classroom work, coaching practicum and teleconference coaching, Catharine learned the co-active model, a powerful process for engaging with clients that is supported by the most up-to-date scientific research. A life-long educator, Catharine uses a powerful process based on her training at CTI. She became certified after a rigorous examination and practicum.
Focus Area: Grief & Loss Coaching
In an effort to serve her clients better, in 2022 Catharine completed a four-month course and a comprehensive exam to become a Certified End-of-Life Coach and a four-year course offered by the Episcopal Church called Education for Ministry. Although these are new certifications, helping people move through transitions of all kinds including grief and loss is nothing new for her as a coach. As a life-long learner, she is empowered to focus and specialize in Grief & Loss Coaching.
"My job is to show people that they can make the changes they want in their lives. I believe that we possess the capacity for knowing what is best for ourselves. I use navigated conversations, powerful questions and encouragement to help uncover the best in yourself. Wouldn't you like to experience living wholeheartedly and purposefully?"
Lifelong Learner
To continually hone her life coaching toolbox and serve her life coaching clients better, Catharine invests in herself. She participates in ongoing professional development, including International Coaches Federation (ICF) annual conferences and meetings, trainings, and recertification required to maintain her accreditation as a professional coach. To the right she is pictured at the 2018 ICF Annual Conference with American University's professional coaching arm, an ICF Accredited Coach Training Program (ACTP) recently acquired by Heidrick & Struggles, a top U.S. executive search firm. The organization's purpose and values really resonated with Catharine!
Life Coaching vs. Friendship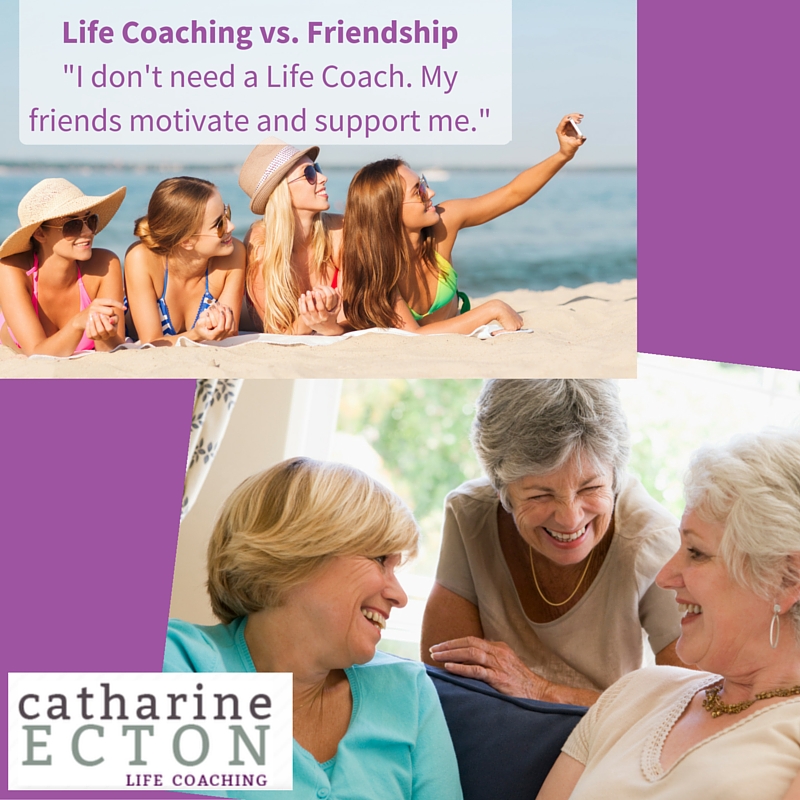 Friends, family and bad or inexperienced life coaches might be good at telling you what to do or constantly giving you advice when you come to them with a problem or idea for change. You can find plenty of instructions or advice for living your best life on the Internet, or in a self-help book. But as a trained and certified Life Coach, Catharine does not to 'instruct' or 'advise' you. her job is to help you explore and come up with the best choices for you based on where you want to be, and develop a concrete plan with actionable steps to get there.
My Life coaching clients realize that they don't need another parent, sibling, friend, or co-worker telling them what they should be doing. Read Catharine's blog post Life Coaching vs. Friendship: Why Hire a Life Coach.
What does the life coaching relationship look like?
Catharine coaches 90% of her clients over the phone. She can accommodate out of area clients via Skype and has worked with clients as far away as California and Dubai.
Those who live in the Washington, DC area have the option of meeting with Catharine one-on-one at a convenient, mutually agreed on location.
Each session is an hour intensive one-on-one conversation.
The methodology is based on a partnership and a co-active approach.
The client sets the agenda and decides the subjects for life coaching.
At minimum the meeting are twice per month.
Some feel that weekly sessions work best for meeting their goals.
Catharine requests accountability on mutually agreed upon goals.
She follows-up and keeps close track of clients through emails and reminders.
Catharine asks for a three month (six session) commitment from all new clients.
How Can Catharine help?
Catharine provides life coaching to clients who are at a crossroads, looking for new beginnings, and who want to get organized to move forward. Learn about each of her services. She specializes in:
Step into a fresh start. Call today and schedule your complimentary 30-minute sample session to see how Catharine Ecton Coaching can inspire you to take action and move forward.
Questions for the Life Coach
Do you coach in person or over the phone?
I coach 90% of my clients over the phone, and my DC-based Life Coaching clients have the option of meeting with me in person.
How long do you usually coach a client?
There no set time limit. On average twice a month for six to twelve months. The length of time is determined by the client's ability to make changes and gain insights that lead to commitments and learning.
Do you coach friends and acquaintances?
I design a coaching relationship with a client that is entirely separate from a social relationship. Confidentiality, trust and boundaries are established to support our coaching work.
How will life coaching help me?
I challenge clients to discover what they want to do and how they want to be. This is not therapy or counseling. We work on what the client wants to change in their life and do not focus on how they got there. The client does not need "fixing." I believe my clients know what works best for them. Coaching creates the opportunity to verbalize and examine where one is in life and where one wants to be. A professional coach uses talents, techniques, skills and tools to support the client in discovering insights and making the right changes that will resonate and be fulfilling.
Do you accept insurance?
Catharine Ecton Life Coaching does not accept insurance.
Book your complimentary initial life coaching consult with DC Life Coach Catharine Ecton today.
* Based in DC & serving the world, Catharine will follow up personally within one business day of your request.