A very helpful part of my decision-making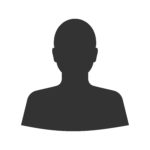 "Your help has been invaluable- I think of our conversations and work often. You have been a very helpful part of my decision-making. Thank you!"
AP, Philadelphia
I would never have been brave enough without support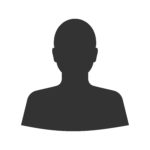 "I want to sincerely thank you for the time you spent with me, and the tools you shared. I would never have been brave enough to just jump to such a radically different situation without support! But sometimes solving big problems (like a work situation that I can see now in hindsight was truly awful) requires making an unexpected change!"
JS
What a great investment in myself!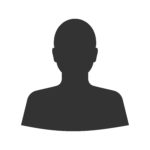 "I really did not know what to expect from coaching, but knew I needed help with a professional decision. Catharine's offer to talk in advance of committing to coaching sealed the deal – it was very clear to me from the beginning that Catharine was an amazing listener, respectful, and honored my time. What a great investment in myself – as Catharine likes to say – "it's your life."  She brought her mindfulness, listening, and years of experience to each session. She posed questions that were right on, provided exercises to move me along, and even between sessions checked in with emails and readings that supported me throughout. And it doesn't end with your last session – the articles, exercises, and her belief in my work are gifts I keep."
LC
Experience with loss and grief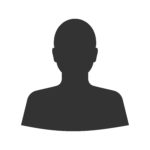 "Catharine listens and helps navigate concerns and fears about loss and grief. She's an experienced life coach and an easy person to talk with!"
Joanne B.
A beacon of light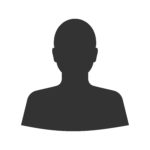 "The very first step in reaching out to Catharine was the most difficult, but her passion, wisdom, and sincere desire to drive positive change were evident early on in the process. After just a handful of sessions, Catharine helped me develop a toolkit to rediscover meaning and purpose. She is a beacon of light and I recommend her coaching skills to anyone looking for personal growth."
Will, DC
Grateful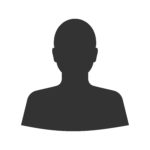 "Thank you for seeing me through some of my most difficult days. You are on my list of people for whom I am forever grateful!"
Mary, Bethesda MD
Love the newsletter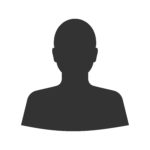 "I enjoy your E-mail newsletters … so positive, informative, and upbeat!"
Ivan, Reston VA
I feel more focused and clearer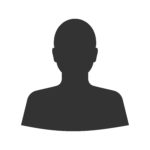 "I most certainly benefited from coaching.  Catharine often reminded me, based on what she heard me saying, about my values and aspirations and staying on track with a balanced life – health, family, fun, meaningful work, spiritual awareness – and the importance of living consistently with my core values. As a result of our efforts, I feel more focused and clearer about how I want to spend my precious time and the importance of breaking out of the inertia that governs many of us."
George, Washington DC
I have become a better leader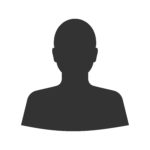 "I always enjoyed my conversations with Catharine.  She asks thoughtful questions and provides a neutral but warm sounding board. She keeps good notes of our prior conversations and I always feel heard.  I was able to clarify my professional and retirement goals through our work together, and I do believe I have become a better leader as a result."
John, Washington DC
I was surprised by the speed of my own progress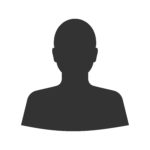 "Catharine taught me how to ask for what I need with real authenticity, not just from others but from myself. I sought her help during a time when I felt painted into a corner with the demands of my job, taking me far away from what matters most to me: time for family, self-care and personal growth. In our work together, I learned not only to be present but to also understand what got me here; and begin to define with real, focused clarity on where I wanted to be. She was able to listen, assess and provide concrete strategies and tools that helped me to reflect on my choices, then ultimately move forward with intention. Her counsel has been invaluable in helping me to finally get unstuck. I was surprised by the speed of my own progress. Catharine embodies the very best of coaches, empowering you to tap into the abilities you already have within yourself, encouraging you to take action and full ownership of your life. She helps you find your North Star with compassion, understanding, real honesty, and humor. Simply put, she helps you right your compass. I'm forever changed, and forever grateful."
E.T., College Park MD
Achieve success of my own definition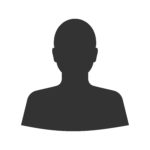 "The last few months I have deeply appreciated having a partner and a collaborator with whom I could converse and gain clarity around the life I want to build for myself. Thank you, Catharine, for showing me how to be more mindful, kind, and directed with my thoughts and actions in order to achieve success of my own definition."
R. S., Maryland
Catharine helped me figure out my goals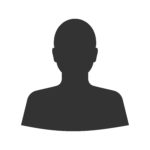 "Catharine helped me figure out my goals, focus on them, confront them and be clear about what action to take."
N.H., Washington DC
Wouldn't be where I am today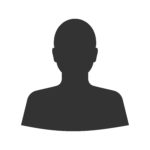 "I wouldn't be where I am today if it wasn't for your help, coaching me, for which I am eternally grateful."
L.S., Washington DC
It is with you that I have felt most comfortable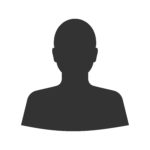 "It is with you that I have felt most comfortable. I guess it was because I truly felt you respected me for my guts to start a new career at this stage of my life."
Liz, Baltimore Maryland
Led me to a new stage in my life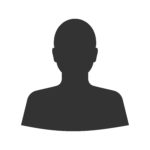 Catharine Ecton and her life coaching skills came just as I foresaw the end of my job–and realized this was the perfect opportunity to consider a mid-life career change. First, Catharine tasked me with asking friends for five qualities that describe me at my best. This was the beginning of becoming not only much more open to how others see me but also to having a better view of my assets and capabilities. The resultant increased self-confidence and self-awareness fueled my search for a new job, giving me a much greater ability to go outside my comfort zone, especially during job interviews. Midway through my work with Catharine, in part thanks to my job ending, my focus changed from considering a new career to considering a move to a new city. At the same time, we began to talk about the value of grit and vulnerability. Catharine supported me throughout, continuing to help me understand my skills, helping me realize I not only have a greater skill set than I realized but that my personality is a big part of what makes me attractive to potential employers. I began a great deal of networking in a new city with significantly more confidence than I had previously and soon was invited to apply for a position at a major university. The resulting job offer led me to a new stage in my life: not a new career, but work in the same field with a far greater understanding of my skills and abilities, and a new life in a city that is a terrific match for my personality and way of life.
P.L., Washington DC
Gave me confidence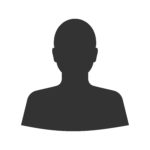 "Catharine helped me through a difficult transition: retirement, moving to a new city, the aftermath of a divorce. She gave me confidence that I could deal with all these issues, as well as specific tools for doing so. I recommend her wholeheartedly."
Karen P., Ann Arbor Michigan
I knew I was in good hands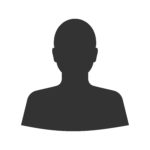 "Transitions are never easy, and the older you get the more daunting they can be. Fortunately, I found Catharine to help me. From our first conversation on, I knew I was in good hands. Her grace, humor, and deep insight guided me through challenging discussions and exercises that ultimately provided the framework I needed to move forward."
M.P., Washington DC
Changed my stinkin' thinkin'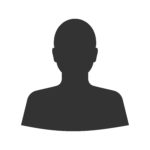 "Since passing the bar in 2001, I had thoughts of changing careers. Not seeing the law as creative enough, I was always seeking change. By 2015, I caught a glimpse of my future if I stayed the course and knew it was time for a change. Hiring Catharine as my life coach was just what the doctor ordered. Through her coaching techniques, I was able to come to grips with where I was currently in life, let go of self-doubt, change my stinkin' thinkin' and embrace my future with open arms. Through our weekly calls, she reminded me of what I had identified as most important to me and the steps I needed to take in order to achieve my goals and ultimately my life's purpose. I highly recommend Catharine whether you feel stuck, in need of a transition, or just need to talk through things with an independent, caring, loving neutral party who is great at what she does."
E.D., Washington DC