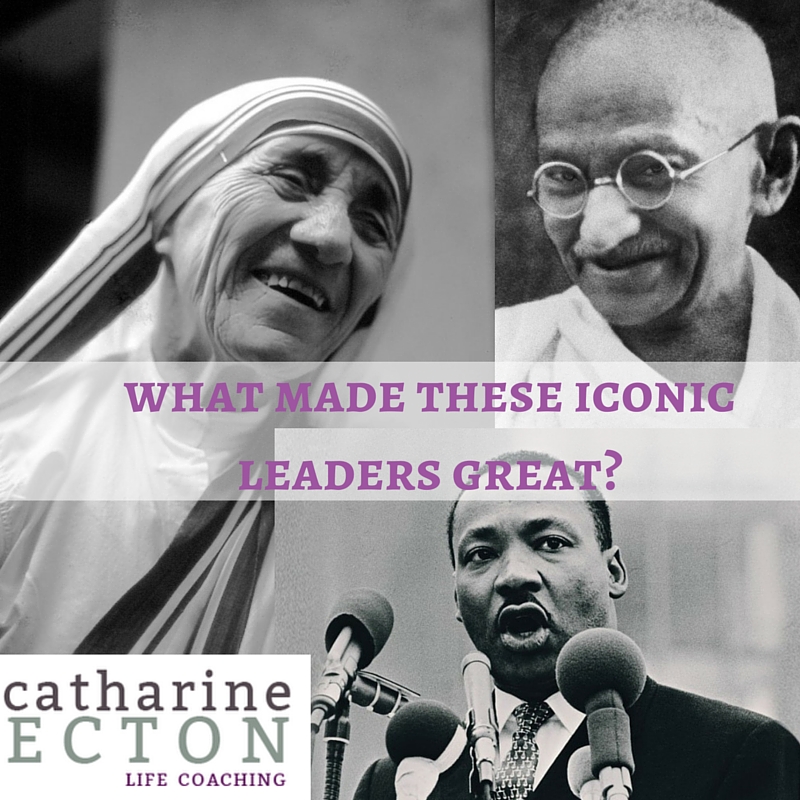 Are you trying to please others when they're looking to you for leadership? When you're seeking validation, approval, compliments, being thought highly of, respected, or wanting to be seen as a great friend or leader, it's a drain of energy, authenticity and a time suck away from your values and cause.
When your leadership is in line with your core values and passion, what should be ignored (outside chatter, negativity and distractions) will become clear. Make no mistake: a great leader fulfilling his or her mission will receive pushback. A great leader will have failures and people who don't like them. A great leader may even be publicly ridiculed or shamed. Fortunately, a great leader's cause, desire, intention and values are so much bigger than other people's opinions.
Leading Your "Tribe"
David Logan, PhD, USC gave an interesting TED talk recently about "tribal leadership." Whether we know it or not, we are all part of what he refers to as "tribes" – at school, at work, in professional circles, within our families or through our friendships. The five types of tribes that humans naturally form illustrate our shared tribal tendencies, and clarify how we can help lead each other to become better individuals. Watch the full TED Talk here.
How to be a Great Leader
Leaders, in Logan's view, are effective when they understand people's shared values, and can nudge them to a new way of thinking and acting. Leaders also introduce people from different tribes to each other, extending the reach of their own tribe. Great leaders like Ghandi, Mother Theresa, Martin Luther King Jr. and even America's Founding Fathers were able to touch nearly every person in their society through their ability to read the situation, act in a timely manner, use intuition to sense trends, communicate well and inspire people to act.
Great leaders also understand that not everyone in society is operating in the same type of "tribe" or mindset, yet can speak in a language that touches everyone. Logan points out that MLK's "I Have a Dream" speech was successful because it spoke from individual experience, yet was fluent in language that appealed to the shared human experience.
"I have a dream that my four little children will one day live in a nation where they will not be judged by the color of their skin but by the content of their character."
King spoke from his individual experience, focused on the meaning of his own values and passion, and also spoke in a voice that resonated with all Americans.
King's intention and energy to bring others on board to his cause, values and movement created a groundswell. Great leaders who inspire others share values with their followers, and are able to motivate based on that common goal or passion.
Life Coaching for Today's Leaders
Directing attention and focus where it needs to go is the first task of leadership. Becoming a powerful leader – and managing yourself well in this role – starts with self-awareness and insights about your core values, and those of your tribe.
Many of my clients have told me that working with me through Life Coaching has given them the opportunity to discover their values, be intentional about their goals and to make a plan, take action to realize them. Here are some of the things my clients say they've gained as a result of working with me*:
Inspiration
Self Confidence
Self Awareness
Ability to go outside their comfort zone
A feeling of fulfillment
An alliance with me
New perspectives
The ability to stay focused
Better decision making ability
Peace & contentment
The ability to see themselves in a positive way
*All of the above drawn directly from my many happy client testimonials! Read all of my Life Coaching testimonials here.
This week, listen to the way people actually communicate with each other in your own "tribes". What language do they use? What values do they share? How will your tribe impact the world?
Contact me for a complimentary, no-obligations life coaching consultation to discuss the possibilities. Or use the Appointment Scheduler and pick a time that works for you. I coach 90% of my clients over the phone, and my DC-based Life Coaching clients have the option of meeting with me in person. I look forward to hearing from you.