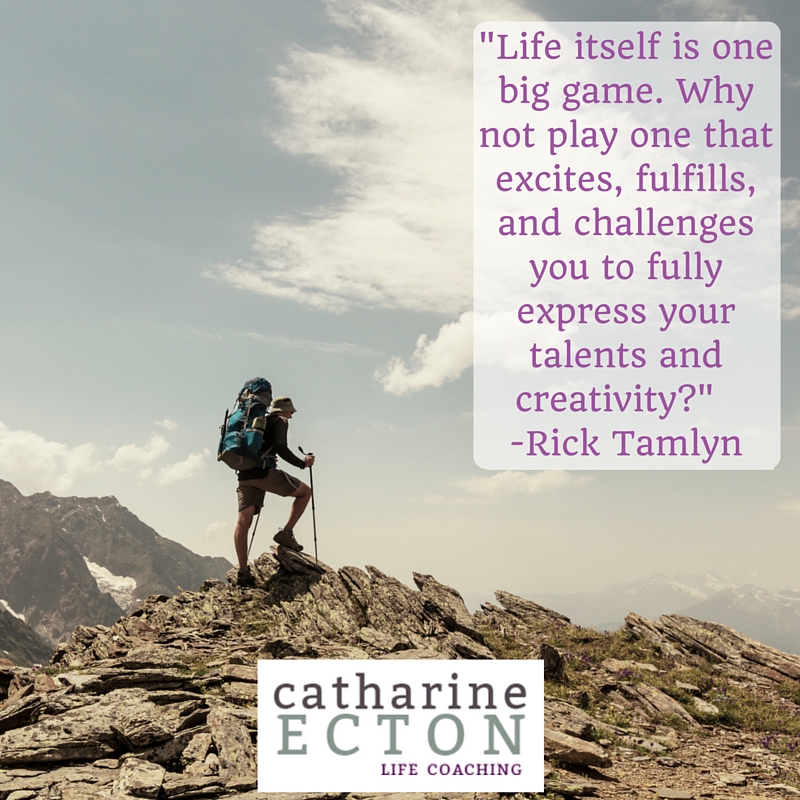 [huge_it_share]I recently attended a talk by author and life coach Rick Tamlyn. His central message was that life itself is one big game. And if life is a game, then why not play one that excites, fulfills, and challenges you to fully express your talents and creativity?
My DC-area client "Bill" was downsized when a new boss joined his company and restructured his job. He came to me for life coaching to explore making a career change and getting support as he looked for another job. As a 41 year old, bright single male with a partner, he recognized during our coaching that this was an opportunity to make a big change. Like many of us, he wanted to stay in the same field but was interested in a different work enviorment that would stretch him in a new direction.
Through life coaching sessions with me via Skype, Bill and I:
Clarified his core values,
Practiced job interview skills,
Zeroed in on what was essential in his ideal job and what would deplete him,
Defined his life purpose,
Defined what his "best life" would be like,
Focused on how he wanted to be remembered,
Chose to be intentional about reaching those goals.
With a clearer purpose, Bill was then able to work tirelessly networking, interviewing, refining his resume, meeting with friends of friends, connecting with anyone and everyone who could help him.
Bill took a bold action by deciding during one of our life coaching sessions to look outside of the Washington, DC area for a job. This led our life coaching sessions in a totally new direction. I will never forget the call when Bill realized he had decided on looking for a new position in North Carolina. His reasons included quality of life, easier commute, and lower cost of living – all things that lined up with the core values we had identified in previous coaching sessions. Bill told me, "doors keep opening for me" in North Carolina. It became clear how everything was falling into place and resonating with his beliefs, values and life purpose. The work we had done in self-exploration had paid off: it gave Bill insights and the courage and strength to act on what he knew would be best for him.
The accountability system I set up with each of my life coaching clients worked so well for Bill as continued on his journey. His big transition was not a quick easy fix; it was a big move, a game-changer thought through and and assessed with a compelling purpose behind every action.
Bill's hard work paid off with an offer of an excellent job at a prestigious University.
He sold his house in DC, bought a new one in North Carolina, moved and started a new job that meets his needs and is personally fulfilling.
Bill's is a success story of someone who took bold action, played a "bigger game" and won.
*Names are changed to protect client confidentiality.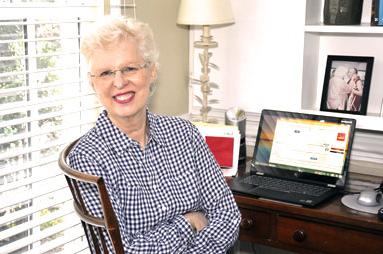 Contact me for a complimentary, no-obligations life coaching consultation to discuss your desire to "play a bigger game." Or use the Appointment Scheduler and pick a time that works for you. I coach 90% of my clients over the phone, and my DC-based Life Coaching clients have the option of meeting with me in person. I look forward to hearing from you.