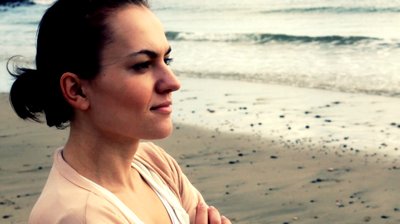 Are you a woman over 40 feeling lost, disconnected or unsure of your purpose in life? Perhaps this has been caused by:
Familiar roles in your life changing
Wondering what to do next
Feeling like time is running out
You may sense that it's time to reinvent yourself, choose new roles, or express your creativity, but you're not sure where or how to start. You are not alone. I have done Life Coaching work with women in DC and beyond on how to:
Design an exceptional life after 40 ("Mid-Life Coaching")
Create a life you love with the love of your life
Grow into your role as a "Mid-Life Mom" (had children later in life)
Cope with being unexpectedly single after 40 (still waiting for "the one," divorce, etc.)
Re-frame a layoff or job loss as an opportunity
Find meaning in an empty nest
Create a fulfilling life post-retirement
Turn life changes into opportunities to live your best life
Uncertainty is a common feeling for women at midlife, regardless of if we have dedicated our lives to our career, homemaking or some combination of both. Society has even coined the term "midlife crisis" to describe these feelings of disconnection, frustration and/or fear in both men and women.
Empowering Women to Live Their Best Lives
As a Washington, DC based life coach, I believe that "midlife" for women is far from a "crisis." In fact, it can be our most powerful time of connection, when all the pieces of the puzzle start to come together. It is the perfect time to look within, discover who we really are, and implement changes in our lives. It may be the best time to connect with your true self, that unique, brilliant, magnificent woman inside of you – the one you were always meant to be.
Physical changes may actually work to our benefit at midlife. The concepts, ideas and even hormones that made us want to put others first can begin to subside. This can cause confusion, but also clarity. At the same time, our roles may be changing at home or at work.
If we started our family early in life, the kids are leaving home, sometimes we get divorced, or we want to start a business. If we started our families later in life, we may be just beginning our parenthood journey as a 40-something woman – incredibly fulfilling but potentially isolating and disorienting as well. If we are in or approaching our 40s and still childless, we are going through yet another transition that can be tough to navigate. These transitions can be overwhelming. Yet, as midlife women we are well-equipped to handle all of it. We have everything we need inside of us to move through midlife gracefully, and welcome a new stage in life – the second half. Midlife is the perfect time to prepare and set a course of action that will make the second half our most fulfilled, enlightened and happiest.
Life Coaching for Women: A Unique Perspective
My Life Coaching clients who are women have a unique "menu" on their plates:
Relationships
Career
Balancing Career & Family Life
Parenting
Self-Esteem
Happiness
Stress Relief
Physical Health & Well Being
Life Coaching vs. Friendship
"I don't need a life coach, my friends motivate and support me."
I've heard this rationale for not hiring a life coach before. A person who very much needs to make a big life change dismisses life coaching as something that will help. She thinks she has plenty of support in her life already, why hire someone when she already has plenty of cheerleaders on her team?
Friends, family and bad or inexperienced life coaches might be good at telling you what to do or constantly giving you advice when you come to them with a problem or idea for change. You can find plenty of instructions or advice for living your best life on the Internet, or in a self-help book. But as a trained and certified Life Coach, my job is not to 'instruct' or 'advise' you. My job is to help you explore and come up with the best choices for you based on where you want to be, and develop a concrete plan with actionable steps to get there.
My Life coaching clients realize that they don't need another parent, sibling, friend, or co-worker telling them what they should be doing. Unlike self-help books or the Internet, I will work collaboratively with you. Unlike your friends and family, I'm an expert at the process of changing behavior … which is much more valuable than instructions or advice when you truly want to make a change. Warning: it also may be far more effective!
Contact Catharine Ecton for a complimentary, no-obligations life coaching consultation to discuss the possibilities. Or use the Appointment Scheduler and pick a time that works for you. I coach 90% of my clients over the phone, and my DC-based Life Coaching clients have the option of meeting with me in person.