Life coaching in busy Washington, DC often means I assist clients who are making big career transitions. My busy Washingtonian clientele spend much of their week at work, and often find a lot of their self-worth is wrapped up in their career. Our careers are such an important part of who we are, it's no wonder that career transitions can be a crucial moment for personal reflection, reinvention and change.
What is Career Coaching?
At Catharine Ecton Life Coaching, I give my clients guidelines and tools to adapt to big career transitions. I also help them rediscover all the positive qualities already within them to help them unlock the life of their dreams. I have coached clients whose career transition entails:
Permanently or temporarily leaving or re-entering the workforce
Exploring and taking steps toward a new professional identity
Re-arranging their career landscape to support their unique interests (i.e. multiple career options) or needs (i.e. balance)
Changing career paths within an organization
Effectively managing a job search
Career Coaching Success Story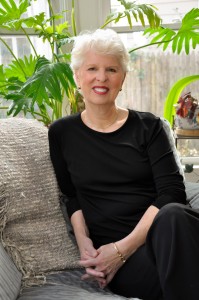 One client, Jim (name changed to protect confidentiality), had been with the same organization for six years. Personnel changes brought some major shifts in his company and Jim was being let go.
He came to coaching for help in accepting this unexpected and distressing change. Jim sensed the unique opportunity that being let go gave him. He felt this might be a chance to reinvent himself as he focused on finding a new job.
Following his agenda and using coaching tools and worksheets, we examined his passions, interests and values. How did he want to spend his time, how did he want to connect? What did he have to contribute? Then we set up a plan of vigorous networking, specific monthly goals, practicing his "elevator speech," asking others for support and learning to be authentic.
Here are the steps Jim went through during coaching. He was able to:
Establish that something had ended,
Commit to making a change,
Decide to move out of his comfort zone to a different position but in the same field,
Open up to others, develop confidence and ask for support,
Shift his mindset to one with greater self-understanding and belief that he was worthy of big changes.
These steps took time and work but Jim was determined to find a job that brought out his best.
Career Coaching and You
What do you want to call the next chapter of your life? What changes do you want and need to make to start afresh and handle a smooth transition?
[huge_it_share]"Yesterday I was clever, so I wanted to change the world. Today I am wise so I am changing myself." (Rumi, 1207-1273)
Contact me for a complimentary, no-obligations life coaching consultation and let's discuss the possibilities. Or use the Appointment Scheduler on my homepage and pick a time that works for you. I coach 90% of my clients over the phone. Read what my clients have to say about Catharine Ecton Life Coaching on my Testimonials page.