[huge_it_share]My life coaching client Patricia* came to me when she decided that after 30 years of living with her sister in a caretaking role, she was ready for change. She reached out to me to find support, encouragement and a plan to take steps for a major transition.
"I want a sense of control of my future." -Patricia, June 2015
We all want to be safe, loved, and accepted. Some of us find that the best way to do this is to put aside what we want or feel and allow someone else's needs and feelings to take precedence. This may work for a while, but it can create intense inner turmoil. When we're overly accommodating of others at our own expense, we may begin to resent that we're always the one called on to do extra work or to take care of someone else's problems.
Patricia decided that she was ready to shake off the caretaking role and shed the mask that she had been wearing for so many years. Our life coaching sessions gave her a platform for venting and an honest assessment of her dreams and options. The mask came off! Patricia found ways to navigate a complex relationship and create to a more authentic one. It started by being true to herself.
Life Coaching for Authenticity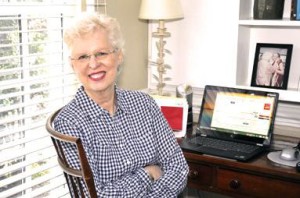 My life coaching clients want to be balanced, fulfilled and "real." They are tired of living a life to please other people and following a dream that is not theirs. Many of us wear masks that hide what is authentic and true. Most of us think we are doing the best we can.
I think we can do more and do better if first we are true to ourselves.
Life coaching with me can help you examine:
How you can create your own success instead of riding the coattails of someone else's
Ways to change your mindset
The risks and rewards of taking the step to "unmask" and be the person that person you really are
The baby steps needed to let go of perfectionism and comparisonism and lead the unique life that is yours alone
What you can do every day that brings you joy, energy, and moves you toward the reality you want
I believe you can create whatever your heart desires – a successful business, passionate relationships, daily happiness. Often, the reasons I see people struggling with creating what they want is because they are stuck:
Needing other people's approval
Bowing to other people's definitions of success
Trying to be everything to everyone
Waiting for just the right moment to have "me time"
In a cycle of comparison and perfectionism
Doubting their own ability to change
Contact me, life coach Catharine Ecton, to start living an unmasked, authentic and healthy life drawing on my "co-active coaching" approach. Let's chart a course to the truth of who you are and discover why being yourself is the ONLY answer.
Each "Life Coaching for Authenticity" session is an hour intensive one-on-one conversation by phone or Skype with me. We'll meet once or twice per month for three to six months for a total of six sessions. Those living in the Washington, DC area have the option of meeting with me in person in a mutually-agreed upon location.
By the end of our time together, you'll begin to see yourself differently. You may not need others' approval as much, and you'll definitely feel freer. You'll see it's possible to change and find your voice, power, and passion through "unmasking" and getting reacquainted with that self you've hidden.
Contact me for a complimentary, no-obligations life coaching consultation to discuss the possibilities. Or use the Appointment Scheduler and pick a time that works for you. I coach 90% of my clients over the phone, and my DC-based Life Coaching clients have the option of meeting with me in person.
*names and other details have been changed to protect client confidentiality