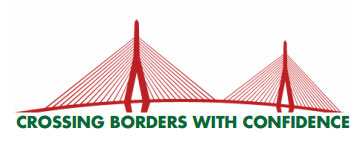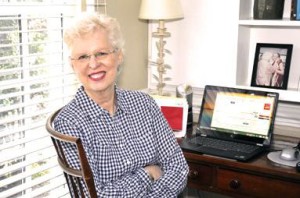 When I was twenty-one years old I left the small Connecticut town where I had lived my whole life and moved to a city in South America with my brand new husband. It was his career that took us there and I could not have been more excited! Although I did not speak Spanish and was as unfamiliar with the culture as I was with my husband, it seemed like a glorious adventure.
Culture Shock
The first few months were spent in a hotel, which was a lonely and isolating experience. However, I was sure that once we had our own place I would settle into a new community easily. I was wrong. Our rented house was on a quiet street and no one seemed to have any interest in the young couple newly arrived from Washington, DC. Even with language classes and sightseeing excursions I couldn't shake the sadness I felt. Surprisingly, I seemed unable to make friends. Although I told each new acquaintance I was happy, it took one powerful question to make me open up. She asked, "if you could change anything right now, what would it be?" The only thing I really wanted to change was to get out of my own bad mood! From this first real friendship, came my new beginning.
Finding Community
That connection led to others and soon I was part of a community, involved with several groups and with a part-time job. My neighbors seemed to come to life as well. My husband and I began inviting them over to practice our language skills. I stopped thinking about my past and focused on moving forward. It was that focus and intention that helped me turn the corner. I regained my identity and confidence through a combination of grit, attitude and action. Reinventing myself was hit and miss. Some things I thought would work out did not. With each failure I learned something and with each success I felt proud.
Relocation as a Way of Life
For the next thirty-five years I was on the road with my husband and children living the highs and lows of relocation. That first experience peaked my interest on how others handled transitions. I went to graduate school, I researched and studied adjustment and cross-cultural adaption and wrote a curriculum for international schools called Kids On The Go. I was also a trainer at the Foreign Service Institute, Department of State.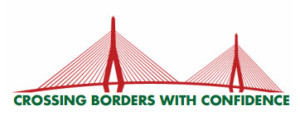 Crossing Borders With Confidence is Born
This year, a life coaching colleague and I developed a program called Crossing Borders with Confidence (CBC). It is designed to help with the sense of imbalance that comes from transitions and relocation. CBC workshops and one-on-one coaching sessions are ways to build up confidence and focus by taking steps to change thoughts, beliefs and actions for a smooth adjustment to a fulfilled life.
If we want things to stay as they are, things will have to change. –Giuseppe de Lampdusa
Facing a big change, moving yourself and/or young children? With the right tools, navigated conversations and the intention to create something great, you too can discover ways to make a life transition into a fresh new beginning. Let's get started now on identifying what you want and find a way to get you there.
Contact me for a complimentary, no-obligations life coaching consultation to discuss the possibilities. Or use the Appointment Scheduler and pick a time that works for you. I coach 90% of my clients over the phone, and my DC-based Life Coaching clients have the option of meeting with me in person.