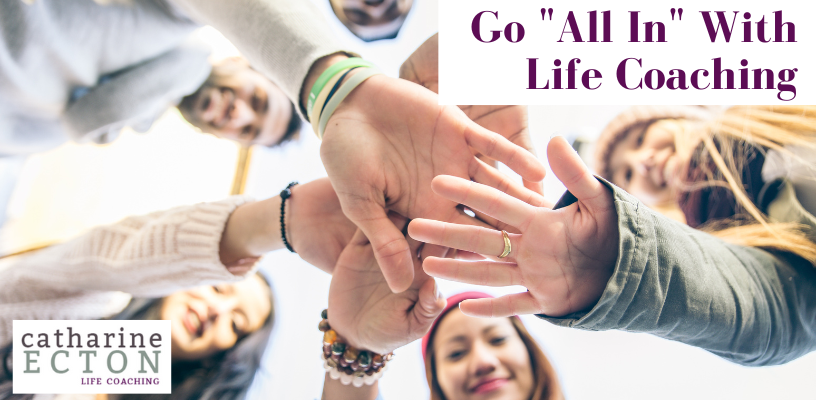 In our fast-paced, ever-evolving world, my life coaching clients in Washington, DC and beyond find themselves grappling with workplace culture issues, experiencing loss and grief, and searching for direction in their personal lives. These challenges can be overwhelming, leaving us feeling stuck and unsure about how to move forward.
However, there is a valuable resource that can provide guidance, support, and help us identify our goals and take steps to reach them—the assistance of a skilled, trained life coach. Life coaching can be the catalyst that propels you to go "all in" on life, encouraging you to fully embrace and engage with every aspect of your existence. In this blog post, we will explore the transformative potential of working with a life coach, particularly when it comes to the issues I've seen most frequently in my life coaching practice: addressing workplace culture issues, processing loss and grief, and charting a path toward personal growth and fulfillment.
Navigating Workplace Culture Clashes
The average American spends one-third of their life at work, so it's no wonder workplace culture plays a significant role in our overall happiness and well-being. You are not alone if you encounter issues such as a lack of communication, toxic behaviors, or conflicts within the workplace – my clients say these are their most pressing issues as well. Working with a life coach can provide a fresh perspective on these challenges, enabling us to better navigate and address workplace culture issues. I've been trained and have a host of tools to help you:
identify the root causes of the problem
develop effective communication strategies
foster a positive work environment conducive to personal and professional growth
By working with a life coach, you gain a partner who helps you uncover your true professional passions, overcome self-limiting beliefs, and develop strategies to pursue your goals at work with unwavering dedication.
Processing Loss and Grief
Loss and grief are universal experiences that can deeply impact our lives, affecting our emotional well-being and ability to focus on our goals. My new life coaching clients don't often come to me with loss and grief as top-of-mind concerns, but we almost inevitably bump up against these issues in coaching. Whether we are grappling with the loss of a loved one, a job, or a significant opportunity, a life coach can provide invaluable support. I help clients navigate the stages of grief, process emotions, and develop coping strategies to move forward. Results reported by my clients include:
finding meaning through their experiences
healing
regaining the motivation needed to pursue ongoing aspirations
With my guidance, clients have moved through grief on their own time, redefining what it means to live a rich, meaningful, and deeply fulfilling life in the wake of loss.
Identifying Goals and Taking Action
One of the most powerful aspects of working with a life coach is the opportunity to identify and clarify our goals. Often, clients come to me overwhelmed by the sheer number of options and directions available to them, leading to a kind of stagnation due to a lack of focus and progress. My training as a life coach is intended to help clients explore their passions, values, and strengths, which enables them to set meaningful, achievable, and aligned goals. I can also provide the necessary accountability and encouragement to take that first step, breaking down aspirations and dreams into manageable steps and celebrating milestones along the way.
Life is full of transitions, and at times, it can be challenging to determine our next steps. Whether it's a career change, a personal relationship, or a major life decision, a life coach can be an invaluable guide through these transformative moments. After years of this work, clients tell me the value I bring to the table helps them evaluate options, overcome limiting beliefs, and develop a clear roadmap for the future. With my support, you too can navigate uncertainty with confidence, unlocking your potential and embracing new opportunities.
With me as your life coach, together we can chart a course to navigate any challenges you might be facing success. Past clients have told me I've empowered them to address workplace culture issues head-on, heal from loss and grief, set and achieve meaningful goals, and find clarity in the midst of life transitions. Read testimonials from my many happy clients here.
The Life Coach Asks: Do You Need Help Going "All In" On Life?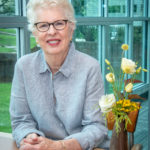 Going "all in" on your life might seem like a big task, but it's what I do with my life coaching clients every day! With my guidance and support, you can cultivate a mindset of fearlessness, tap into your full potential, and seize the opportunities that come your way. Need an ally in this work? I am accepting a short list of new clients now. Schedule your free initial Life Coaching consultation today. We'll chart the processes you need to tune into that still, small voice of your values and intuition, and approach change with purpose, patience, persistence, and intention. Let's explore how you can have what you want and live with more ease, freedom, joy, and meaningful connection to those around you.