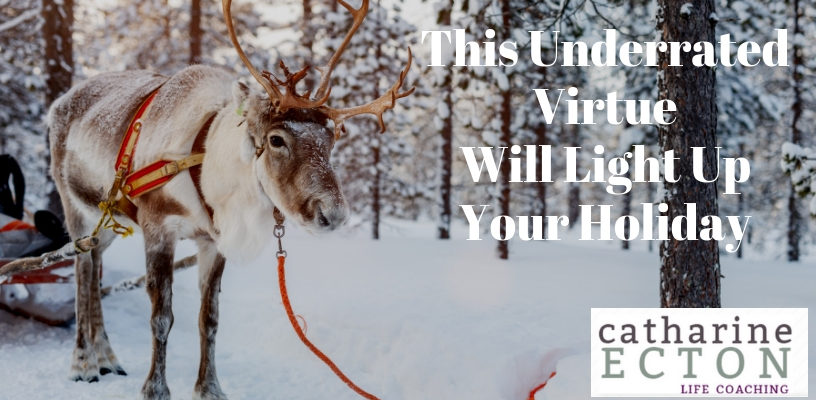 In 1939 Robert May, a copywriter working at Chicago's Montgomery Ward, wrote a holiday story at the request of his employer. At the height of the Great Depression, May was asked to write a "cheery" book for shoppers. It was suggested that an animal be the star.
Today, who hasn't heard of Rudolph the Red-Nosed Reindeer? Santa's legendary ninth reindeer has "gone down in history," typically depicted as the lead reindeer pulling Santa's sleigh on Christmas Eve. We've all heard many versions of the story and can sing the song about a young buck who's embarrassed about his adolescent antlers and glowing red nose. His greatest liability eventually becomes his biggest asset, as he's called to light Santa's path through harsh winter weather.
May depicted many admirable virtues in his story, which is why we still tell it to our children today: courage, friendship, compassion. The virtue "patience" is there, too but it's not as obvious.
In the beginning of the story, we can relate to Rudolph's disappointment at being passed over by Santa. A team of stronger, older reindeer pull the sleigh. When he is finally asked, "won't you guide my sleigh tonight?" it's a feeling of triumph. At last!
We typically don't focus on patience, seen as a "quiet" virtue. It's the loud, the self-promoting that get recognized in our fast-paced culture. We focus on Rudolph's courage and bravery on that snowy night. A holiday story about patience? Sounds boring.
But recent studies though have found that patient people enjoy:
improved coping skills
improved self-confidence
greater gratitude
more likelihood of achieving long-term goals
better relationships
a more "connected" feeling, and
a deeper appreciation of life.
Amazing things from the "quiet" virtue!
Patience with Work
I recently had a client who was waiting for a promotion at work. Like Rudolph in the holiday story, she was passed over, not chosen to lead the proverbial sleigh. Often at work, we fall into a trap of guilt and defeat when we do not meet our own expectations. We tell ourselves:
"I am not good enough, fast enough, efficient enough," or any manner of defeatist self-talk.
But if you are patient, you can learn to see that closed door as a signal that something isn't for you, that perhaps something better awaits you right around the corner. This was a very painful experience for my client, but through coaching, she ended up deciding she wasn't ready for that new position after all. She pursued another opportunity, and believes she is much happier in the new role she's created for herself than the one that seemed like the "logical next step."
Especially with your work life, time and maturity often will show you that good things often do come to those who wait.
Patience with Relationships
I'd also like to propose we add an extra serving of patience to our plate when we're sitting around the holiday table. Family plus politics plus the loneliness many of us feel at the holidays (being single when we'd like to be married, coping with an empty nest, grief or a strained relationship with a loved one) can create an explosive combination as we gather together. The expectations we place on certain relationships around the holiday season can also be a pressure-cooker.
Patience with Yourself
We often set unrealistic goals for ourselves and use a limited time period in hopes that we will make it, but we're just setting ourselves up for failure. If we were more patient with ourselves, we would see that everything in life is a choice, even during the holiday season. A life of "have-to's" creates more stress, overwhelm and discontent. The adventure is in swapping out our "have-to's" with "want-to's." Instead of constantly living your life reacting to the world around you, set your intention to be the calm in the midst of the storm. Choose to be patient with yourself. Here are a few ways:
Recognize your emotions and shift your mindset to patience.
To be more productive, take a breath and PAUSE. Then make a list of your top three priorities. Are there hidden holiday time-wasters or "traditions" you don't like that you're doing out of obligation? Can you stop doing them altogether?
How about Hygge? Take a cue from our Danish friends, put your comfort first and be patient with yourself during the cold months. There's a season for everything, and self-care begins with loving where you are right now.
Take time to reflect and reboot so that your energy will move you forward instead of holding you back.
Life Coaching for Patience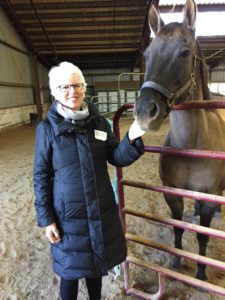 Implement patience in these three areas of your life – Work, Relationships and Self – I would love to hear what happens! My prediction: like Rudolph, you'll be a light in the midst of whatever crazy storms the holiday season throws at you.
Need an ally in this work? Schedule your complimentary initial Life Coaching consultation today. We'll work on approaching this holiday season – and all seasons of life – with intention and patience. Let's explore how you can have what you want and live with more ease, freedom, joy and a more meaningful connection to the people and world around you.
Contact me for a complimentary, no-obligations life coaching consultation. Or use the Appointment Scheduler and pick a time that works for you. I coach 90% of my clients over the phone, and my DC-based Life Coaching clients have the option of meeting with me in person. I look forward to hearing from you. In the meantime, tap into your patience to enjoy your holiday season more fully!