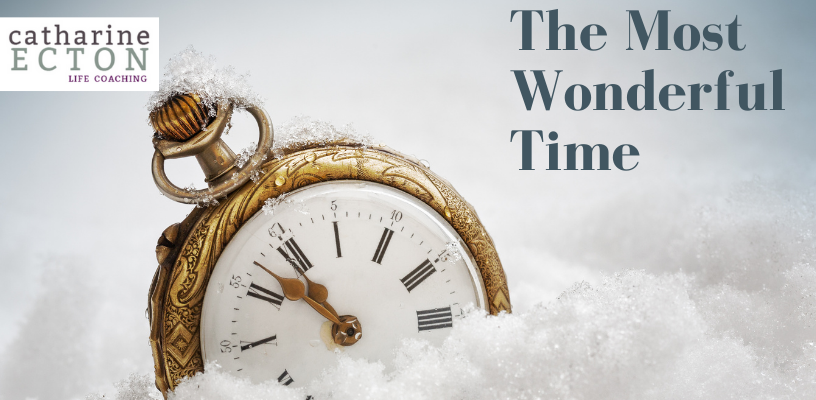 With Thanksgiving and Hanukkah in the rearview and the rest of the December holidays quickly approaching, many of us are experiencing a combination of excitement and maybe a little trepidation about giving ourselves and our families a wonderful time. Scaled-back reunions with friends and family are happening more frequently, so this doesn't feel quite like 2020 – but it doesn't feel like our holidays in the past, either. It's supposed to be the most wonderful time of the year! Or is it?
The pandemic has brought about many changes. As a life coach, I'm hearing about them every day. Traditions and gatherings continue to evolve. Santa may still be wearing a mask, concerts and religious services may require new precautions, and a feeling of "flatness" may have replaced our excitement about the holidays.
What are your expectations this year? How tightly are you locked into past traditions?
As a life coach, I specialize in helping people cope with change. It's what we all have in common, and in life we know it's the only constant!
Change is always happening whether we want to see it or not. So this year:
Accept that holiday changes can be awkward
Be proactive in setting a new course for yourself, your family, and friends
Change your focus from the "perfect" traditional gathering to a new way to honor the importance of the season with the people you care about
Self-check how realistic you are being about plans and expectations
Be intentional about communicating your needs to others
Share with others original and creative ways to start new traditions
Find fulfillment in your connections for the holidays and all year round.
While we may look back with fondness on our "best holiday ever,"  let's be present in the now and the reality of 2021.
When's the real most wonderful time of the year? It can be anytime you choose. When we shift our expectations to match our reality, even to delight in it, that's the real "best time."
My holiday challenge to you this year is to embrace the here and now, and to make today the most wonderful time of the year. Make it right now. Make it this year. There are so many things to love. Celebrate change and find the time to rejoice in those things.
Life Coaching This Holiday Season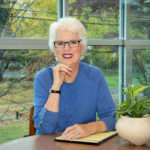 The holidays can be a challenging time as we review the past year and look to the one ahead. If we get stuck focusing on past difficulties and future worries, things can start to feel heavy. Life coaching with me, Catharine Ecton, is about noticing, identifying, and focusing on assumptions, beliefs, and self-limiting thoughts that might keep you from moving forward to reach your goals in life. I believe that by working collaboratively, we can change our lives one day at a time through life coaching. When you don't know what your goals are, or should be, we'll work to discover the ones that ring true to you. With the right tools, a few powerful questions, and the intention to create a life and relationships that are authentically yours, you too can find the answers you seek and get to where you want to be.
As with any big change, it is so much better when you have an ally to help you in this work. To enlist my help, call Catharine Ecton Life Coaching or schedule your free Life Coaching consultation today. In my blog about Life Coaching vs. Therapy, I discussed the differences and reasons why you might want to hire me as your life coach.
Not sure if Life Coaching is for you? Read Life Coaching testimonials from several of my happy clients here.
Contact me for a complimentary, no-obligations life coaching consultation and we can work on making your life a more powerful, positive one together. Or use the Appointment Scheduler and pick a time that works for you for a phone consultation. You don't necessarily need to find a life coach near you! As a Washington DC based life coach, I can relate to anyone working in a high-pressure, high-stakes environment or feeling they want more out of their life. I coach 100% of my clients over the phone and can accommodate most schedules. I look forward to hearing from you.