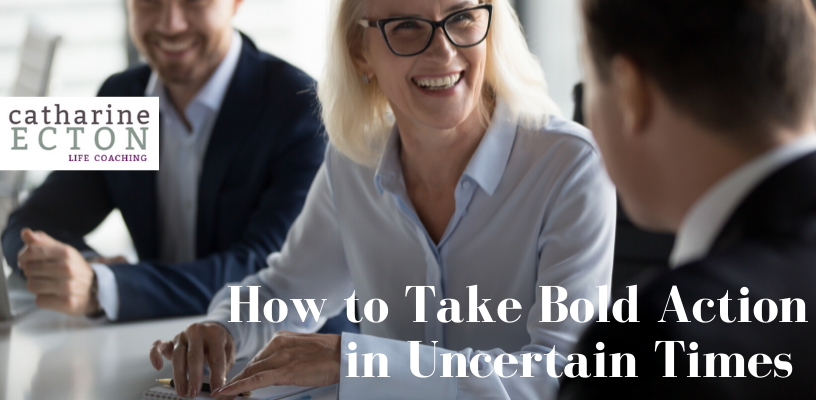 How can you be bold in the face of change and uncertainty? How can you take risks, be courageous and confident even when nothing is certain? Is it even possible to move forward right now with your head held high?
What does "being bold" mean to you? When was the last time you took what you consider to be a bold step? While right now we may not be sure of how to be brave, much less how to do something bold, I believe this is exactly what we need right now.
With our unsettled feelings and change in lifestyles caused by the pandemic, today is an opportunity to chart a course in a new direction. Taking steps for change away from the things that are pulling you down will move you forward.
As a new school year begins and the government fiscal year ends, changes and uncertainty are popping up with my life coaching clients. During the pandemic, many of us chose new paths, charted new territory. We need to remind ourselves to stay bold and courageous no matter what is thrown our way. Staying safe during a global pandemic is of utmost importance, but we can fall into a routine of "safety" in the rest of our lives as well. Do you really want to do only what you know? Instead, you can choose to branch out, encourage creativity, look for opportunities, and squash down fears that are holding you back from where you want to be.
I am here to help you take bold action.
My Bold Coaching Clients
Margo* hired me as her life coach because she was afraid of failure after making a new decision. Margo had graduated from law school several years ago, but did not take the bar exam then. She had not been motivated to press on to her new career. More importantly, she wasn't even sure of her final destination. Now, she decided, was as good a time as any to get out of the grip of procrastination and self-doubt. Taking the exam was a very bold step for her. Margo wanted guidance, support, and accountability to move forward and out of her comfort zone.
Alex*, another life coaching client, was a self-described introvert. He wanted to be a blossoming leader at work. Alex believed that work relationships are as important as the work itself. He just didn't know how to establish professional friendships and be part of the team. Working remotely had been a comfortable buffer, but back in the office his shyness and lack of place among his peers troubled him. Alex wanted a fresh perspective on how to safely create a bond with his co-workers. He wanted to formulate some ideas on how to be authentic while building his leadership skills.
During lockdown, Sue* worked from home. The distance from work helped her decide on a major career change. Going to graduate school and pursuing the field she dreamed about became her clear next step. Sue had just celebrated her fifty-third birthday. Maybe, she worried, she had missed the opportunity to take a bold step. She also knew that not taking steps for change would leave her in the same unhappy and unproductive space. Sue hoped that once she had her graduate degree, she would finally be able to pursue the kind of work that was personally fulfilling. In our coaching sessions, we both noticed her excitement and energy as she made plans. She was ready to quiet the saboteur voice within her that was holding her back, and used the gift of coaching to help her fulfill her dream.
I took these life coaching clients through a series of exercises in my toolbox to consider the options ahead to Take Bold Action Steps.
Together we;
explored leaving the safety of a comfort zone,
examined the "deep" impact of a Bold Action,
painted a picture and told a story of the excitement (and fear) ahead, and
leaned into what it would feel like to fulfill a dream.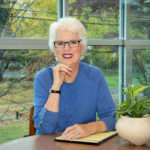 You can certainly use the above four steps to get out of fear and step into boldness. But what you really need if you're taking bold action right now, especially if you're having trouble getting started, is
an ally to help you in this work
. Call me, Life Coach Catharine Ecton or 
schedule your free Life Coaching consultation
today. You can have what you want, bring your life into alignment, and experience peace with your choices.
Contact me for a complimentary, no-obligations life coaching consultation and we can work on your goals together. Or use the Appointment Scheduler and pick a time that works for you. I coach 90% of my clients over the phone, and my DC-based Life Coaching clients have the option of meeting with me in person. I look forward to hearing from you.
*Names have been changed to protect client confidentiality.