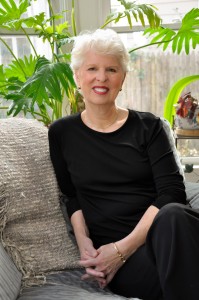 One of the great advantages of late-in-life work is the opportunity to support others just beginning their careers through life coaching and mentoring relationships. The challenges and rewards of my years of transitions, including living abroad and building my own career puts me in the perfect spot to remind others that following their passions will bring fulfillment and purpose. It can be scary starting a new venture. I know that, and I can help you balance out the stress and worry you may be experiencing right now as a 20 or 30-something just starting out in your career with the excitement of the adventure and the thrill of the chase.
I coach clients based on their commitment and potential to make a change;
I listen to past mistakes and we examine what can be done differently next time;
I suggest that they don't limit themselves because of what might happen down the road but embrace a new challenge now, the timing is never perfect;
Together, we will explore perfection and control issues and how trying to do it all can lead to disappointment.
There are rich personal rewards for coaching clients who are looking for new beginnings. I owe it to today's youth to contribute my expertise, and provide support and encouragement where needed. My goal is that the next generation is able to choose a purposeful life without emotional obstacles keeping them from doing what they really want to do.
The quality of a person's life is in direct proportion to their commitment to excellence, regardless of their chosen field of endeavor.
Vince Lombardi, (1913-1970)
What does a Career Mentoring & Life Transitions Coaching relationship look like?
I coach 90% of my clients over the phone. I can accommodate out of area clients via Skype and I have worked with clients as far away as California and Dubai.
Those who live in the Washington, DC area have the option of meeting with me one-on-one at a convenient, mutually agreed on location for coaching and mentoring.
Each session is an hour intensive one-on-one conversation. My methodology is based on a partnership and a co-active approach. You sets the agenda and decide upon the subjects for life coaching. At minimum we will meet twice per month. Some feel that weekly sessions work best for meeting their goals. I request accountability on mutually agreed upon goals, and I follow up and keep in close touch with you through emails and reminders. Catharine asks for a three month (six session) commitment from all new clients.
I was honored to hear from one of the younger individuals I coached recently, who said:
Catharine's life coaching helped me assess where I was, figure out where I wanted to be, and find tools to keep obstacles from blocking me. It was amazing how much fun we had getting me unstuck." 
Read more client testimonials here.
Call me today to begin an exciting adventure of life transitions coaching and career mentoring for YOUR future. If you're interested in life coaching, contact me today.