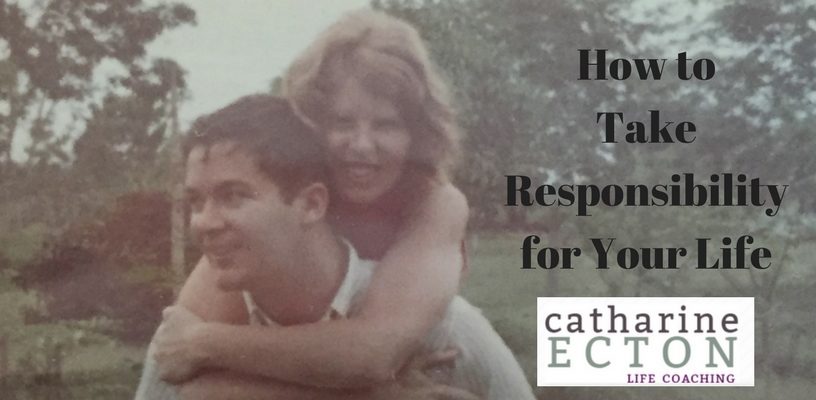 Are you someone who often wishes for your life to be different? Perhaps you wish you lived in a different place or had a different job. Maybe you think that if the right person came along, your life would feel complete. As a Life Coach in Washington, DC I've learned that sometimes my clients get exactly what they think they want in life, and their lives still don't feel any different. They reach what was supposed to be an exciting milestone like marriage, the birth of a child, a big promotion or retirement – and feel bewildered by the all change. What can they do then?
Taking Responsibility: What It Looks Like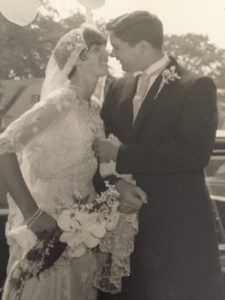 When I was twenty-one years old, a lifetime before I began work as a life coach in DC, I left the small Connecticut town where I had lived my whole life and moved to a city in South America with my brand new husband. It was his career that took us there and I could not have been more excited! Although I did not speak Spanish and was as unfamiliar with the culture as I was with my husband, it seemed like a glorious adventure.
The first few months were spent in a hotel, which was a lonely and isolating experience. I was sure that once we had our own place I would settle into a new community easily … but I was wrong. Our rented house was on a quiet street and no one seemed to have any interest in the young couple newly arrived from Washington, DC.
Even with language classes and sightseeing excursions I couldn't shake the sadness I felt. Surprisingly, I seemed unable to make friends. Although I told each new person I met that I was happy, it took a powerful question from a new acquaintance to make me open up. The woman who would later become one of my closest friends asked me: "If you could change anything right now, what would it be?"
I realized then and there that the only thing I really wanted to change was my own bad mood!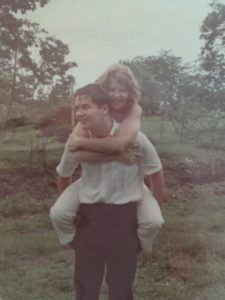 This acknowledgement catapulted me forward. No matter what experience I was having or how I felt about it,  how many friends I did or didn't have or how disoriented I felt, everything was just that: a feeling. Just becoming aware of my thoughts, feelings and resulting actions was incredibly freeing. I realized that I could observe and create all three of these at will.
It was then that I consciously decided to make this international journey the best experience ever.
If you walk into a dark, black hole with love and joy,
you will find love and joy there.
If you walk in with fear and anger,
you will find fear and anger.
Go into all situations in  your life with what you want to find there.
-John Roger
It could be a job, relationship, home or anything that you're wishing away, but what if you set the intention to stop resisting it and begin to make the where you are right now the absolute best it can be? (Read my previous post on Gratitude Journaling for a tip on how to experience this in a very concrete way.)
The Life Coach Says: Take Responsibility for Your Life
Here's why I believe people fail to take responsibility:
simple laziness
fear of failure
they are bogged down by the past
overwhelmed with the present
feeling confined or stuck
they suffer from a lack of inspiration or role models
they see the world through a narrow lens
We are so quick to duck responsibility by assigning blame externally, making all the excuses as to why something did or did not happen. Sometimes this way feels easier at first.
I have clients who begin life coaching telling stories of their dysfunctional families, and why that dynamic still holds them back to this day. Then there are those who are quick to find fault with others, passing judgment and criticizing at every turn. It's true that these situations allow us to explain our actions – but if we are unhappy with our lives, we still cannot excuse them.
What matters is how we handle our situation, and work to respond differently to it. Not owning up to our actions takes away our part in doing anything differently. We simply remain stuck while we continue to complain and feel miserable. We don't have to do anything differently because it's not about us; it's about someone or something else. We're simply the recipient. We also don't have to worry about the discomfort of stepping out and trying something new. Unfortunately, this can be a very comfortable place to be. Some say we can actually become "addicted" to these negative emotions and repetitive ways of living.
As a life coach who's worked with hundreds of clients over the years, I've found these 3 things to be true:
Our past, along with its issues and problems, contributes to who we are.
If we don't understand our past, we are doomed to repeat it.
The most inspiring people are the ones who transcend this pain to create new and good lives despite seemingly insurmountable odds.
Instead of being the victim of their circumstances, these inspiring people cast themselves as the heroes of their story. They take charge and decide they are capable of doing, being, and acting differently. As they make changes, they take pride in those changes and what is now possible because of them. (Read my previous post on a small change I made recently – I decided to stop listening to the radio while driving – and surprised myself when I found I was more fully In the Drivers' Seat of My Life.)
Options for taking responsibility for your life:
This type of thinking and acting isn't always easy. It might even be quite painful at first. But becoming proactive in creating the life you want will yield tremendous results.
Are you the type of person who:
Craves more out of life
Doesn't want to keep living your life the same way
Is ready to make a change?
If yes, you have 3 options:
Option 1 – Do nothing
Option 2 – Work at it alone (this usually takes a tremendous amount of time & it's hard to see progress or have any accountability)
Option 3 – You & I work on your personal responsibility together
Life Coaching for Responsibility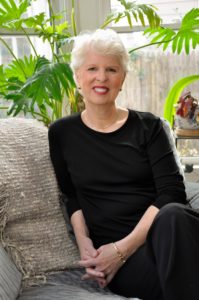 There's an old adage, "if you want to do something you've never done, you've got to be someone you've never been." My many happy clients have told me time and again that having me as their coach helped them finally get "unstuck" and to places they'd only dreamed of in their careers, personal relationships and lives. Read my life coach client testimonials here.
Life Coaches like me work in partnership with our clients and focus on the whole person, not just the problem to be solved. My favorite part about this life coaching work is often the surprises it yields! I don't have the answers – but together by using coaching tools and a series of navigated conversations, we can determine the changes that need to be made in order to reach your goals.
Creating a deeper awareness of self and the type of life you would like to create requires:
looking at your agenda from different perspectives
examining all the choices available to you
uncovering your most deeply-held values
This is so much simpler when you have a neutral third party like me who is not invested in the outcome – an ally to help you in this work who's rooting for you all the way.
"If you limit your choices to what seems possible, you disconnect from what you truly want and then all that is left is compromise." Robert Fritz
As you begin to accept more responsibility for your decisions and start creating your life on purpose, you may even see new possibilities you've never considered before (for examples, read my Back to School post, chock-full of ways people tend to limit themselves – and ways to overcome these self-limiting beliefs).
Contact life coach Catharine Ecton today for a complimentary, no-obligations consultation to explore the possibilities. Or use the Appointment Scheduler and pick a time that works for you. I coach 90% of my clients over the phone, and my Washington, DC-based Life Coaching clients have the option of meeting with me in person. I look forward to hearing from you.