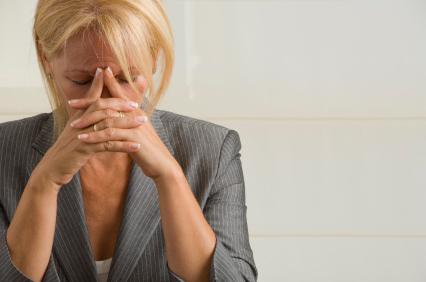 [huge_it_share]I have helped many men and women who have found themselves unexpectedly single due to:
Breakup

Divorce

Death of a spouse
Still haven't found "the one"
It may feel overwhelming while in the midst of ending a long-term relationship, but there is life after divorce, the death of a spouse or the ending of a long-term committed relationship. With adequate healing time and support, you can and will learn to love again.
It seems obvious that someone who has been "left" by their spouse or long-term partner would feel lost, hurt, angry and alone. But I have found that even when you are the one who initiated a divorce, you are also left with a heavy load of baggage. Consider Life Coaching to make this life transition more bearable. As a Professional Life Coach specializing in transitions, I can help you create a step-by-step plan and provide valuable support throughout this process.
Coping With Change: Divorce & Loss of a Relationship
Inner peace comes when you live a life of courage. Sometimes, when we do the thing we think we cannot do, we leap right into a peaceful, fulfilled life. For some of my clients, it takes far more bravery to identify what is wrong with their relationship and to take the steps to change it. For them, designing and living an exceptional life means courageously creating a life they love with the love their lives. Read more about how I can help you work on yourself to make your marriage or committed relationship the best one possible here.
For others, the courageous choice is to walk away when they realize they've done all they could and it was still not going to work. If you have already ended your marriage or long-term relationship – whether you or your partner initiated the breakup – life coaching can make a big difference. As a Professional Certified Life Coach, I'm in a unique position to help you. I coach clients in the DC area and worldwide. My clients come to me for help because they want to move on from the trauma in their lives and begin to heal. Working together, we'll create a plan that will help you survive – and thrive – emotionally after the loss of a long-term relationship.
When we live in fear, we procrastinate. We prevent ourselves from living our best life because we pretend we don't know what is wrong. We hang around in the shadows of "making do" or tolerating what we don't want. But when we take the leap into making the right decisions, however daunting they may seem, life opens up and we feel full again versus empty, dissatisfied and unhappy.
How Life Coaching Can Help
Working together, you and I will create a successful process to help you let go of the past, and help you move beyond your divorce, breakup or loss so that ultimately you'll find happiness again.
If you need help surviving a divorce, you'll be in good hands. I've worked with clients just like you and have come back with some powerful insights to share.
I believe we change our lives one day at a time. We aren't broken and don't need fixing. We have everything within ourselves to create the life we've always dreamed of. We are teachable. We can change. With the right tools, a few powerful questions and the intention to create something amazing, we can get to where we want to be. We don't even have to know what "our best life" looks like, just that we want to change.
Contact me for a complimentary, no-obligations life coaching consultation to discuss the possibilities. Or use the Appointment Scheduler and pick a time that works for you. I coach 90% of my clients over the phone, and my DC-based Life Coaching clients have the option of meeting with me in person.