[huge_it_share]It seems every decade has a defining quarter-life crisis movie. "St. Elmo's Fire," set here in Washington, DC in the 1980s, is arguably the defining quarter-life cinema. Friends graduate from college and struggle to survive dating, working, and choosing an identity. Scenes from Georgetown's tow path and the popular bar Third Edition (still a popular one for the quarter-life set) are now iconic. Demi Moore's character considers suicide after racking up debt. Judd Nelson's character realizes that Republicans pay more, and Andrew McCarthy's character writes an article titled "The Meaning of Life" that is published on the front page of The Washington Post. Sadly, quarter-life viewers of the movie never get to read it.
"Reality Bites" and "Singles" followed in the '90s, set in Houston and Seattle respectively, and again included alienated 20-somethings looking for love and meaning in what is depicted with humor and irony as stagnant, self-absorbed lives. Since then we've seen "Frances Ha," "Tiny Furniture," "Girl Most Likely" and a slew of others.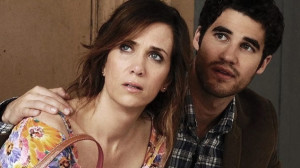 If these movies are all too real for you and you're searching for answers, you're not alone. The quarter-life crisis is a real experience for highly driven men and women in their twenties and early thirties. It can feel like an all-consuming, existential crisis similar to a mid-life crisis. Things may look great on the surface: you might have a solid job, a great apartment, and more friends than you can count. But deep down you feel empty and unfulfilled. You may start to question everything: what you are doing, who your friends are and why, and what the point of life really is. You may wonder how you landed on your current career path, why your friends don't understand you or when you will find "real" romantic love. Here are some of the symptoms of a quarter-life crisis:
You feel disconnected from your life and confused about your next steps
You're disappointed in your day-to-day, but overwhelmed by all the possibilities out there
You've realized being an adult isn't all it is cracked up to be, and you're overwhelmed with your responsibilities
Your monthly routine of expenses being greater than your income is dawning on you as a serious problem
You're in constant flux – moving often, changing jobs often and/or jumping in and out of relationships
You're worried about your current boyfriend / girlfriend situation (or lack thereof)
You've already had a child (or children), you feel isolated from your peers, and parenthood has thrown you for a bigger loop than you ever could have imagined
You surf the Internet so much that you've hit a point where you don't know what else to search for
A friend asking you to be their bridesmaid / groomsman throws you into complete existential crisis
You panic when you think about everything you were supposed to do by age 30
You've run out of milestones to hit (graduate! get a job!) and aren't sure what comes next
Surviving a Quarter Life Crisis: Life Coaching Can Help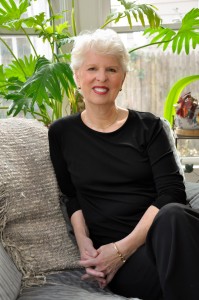 Life Coaching with me can help during this crucial time of transition, seeking, and sorting out your best life. I'll help you do it on your terms, with the resources you already have.
I've been there, and I've coached many 20 and 30-somethings in your same situation. I've gained valuable insight and perspective on what you're going through via both my own experience, and that of my clientele. My younger clients tell me over and over again that talking to someone older and entering into a mentoring relationship has allowed them to ask the important questions, feel understood and find meaning in their lives.
I believe we can change our lives one day at a time. We aren't broken and don't need fixing. We have everything within ourselves to create the life we've always dreamed of. We are teachable. We can change. With the right tools, a few powerful questions and the intention to create something amazing, we can get to where we want to be. We don't even have to know what "our best life" looks like, just that we want to change.
Contact me for a complimentary, no-obligations life coaching consultation to discuss the possibilities. Or use the Appointment Scheduler and pick a time that works for you. I coach 90% of my clients over the phone, and my DC-based Life Coaching clients have the option of meeting with me in person.