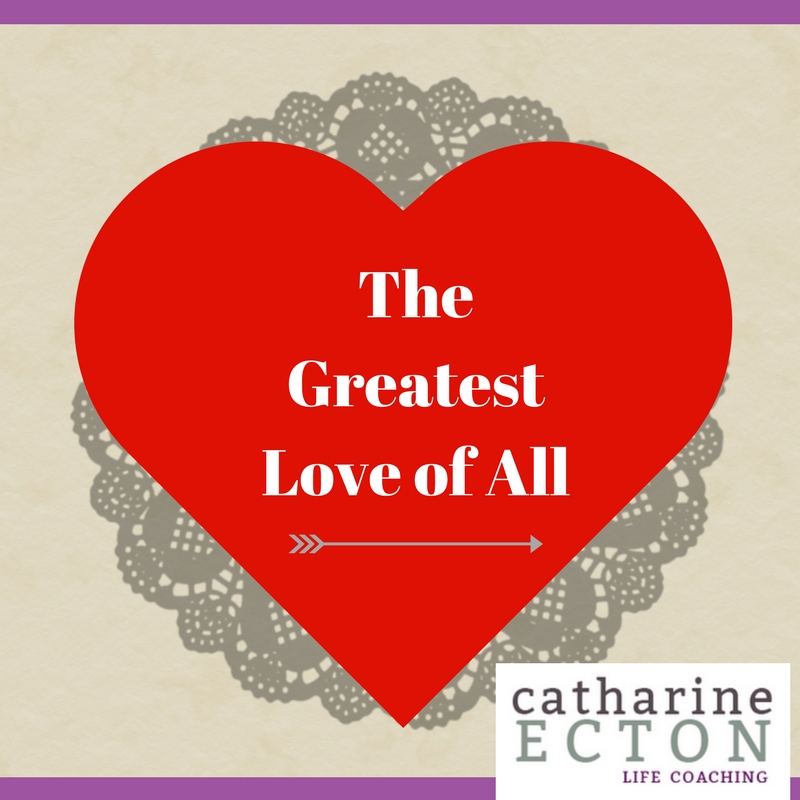 Oscar Wilde once said: "To love one's self is the beginning of a lifelong romance." It's true that a life of romance begins and ends with you. Yet, just focusing on loving yourself may not be enough.
If you have been working on self-help and self-love in the name of "being a better person" or "bettering your life" … yet are still consumed with anxiety, doubt and worry … you may realize that you need something different.
When it comes to the whole self-love movement, here's what I believe:
focusing solely on loving yourself can be a lonely, isolating endeavor …
But when you focus on loving your life & the world around you … everything changes.
Over the course of our lives, we often forget that we have this very impressive skill: the ability to generate our own feelings. Like an artist painting a picture, you are the person who has the power to depict how you will show up each day. (Read more about the power of intention here.) And what is love but a strong emotion? So, instead of looking for love outside of you, why not bring passion into everything you do – getting dressed in the morning, cleaning your house, your office job, even packing your kid's lunch?
When we show up in our lives passionately, love has no choice but to find us. We become more keyed-in to what we love, things that are already there in plain sight – and in turn even more passion begins to find us. This sounds like staying right where we are, the proverbial "blooming where we're planted." But loving our one, precious life could be the key to not only navigating life's major transitions successfully, but also to creating lasting life changes.
Could loving your life and your world really be the greatest love of all?
You decide. Here are 7 examples that rely heavily on my philosophy as a Life Coach. Please note these are not the be-all-end-all to loving your life and the world around you, but just a list of things to spark your creativity.
1. Stand for something. By devoting your time and energy to a cause bigger than yourself, you elevate the conversation, connect with people who share your values and improve the world around you. A win-win-win!
2. Find time to laugh. Your calendar is full of appointments and obligations. Why not prioritize a glass of wine, a coffee or a "game night" with a friend or family member who makes you laugh? Studies continue to show it really is the best medicine.
3. Practice gratitude. Train your brain to see the blessing in everything. Create a gratitude ritual and build it into your day. Read through your gratitude journal on days when your mood needs a boost. (Learn how to keep your own gratitude journal here.) These small habits can have hugely transformative effects.
4. Accept help. There is an art to accepting offers of help and compliments gracefully. Learn and practice this. It will help you tune in to the beautiful life you are creating.
5. Create space. Why do we fill our lives with so much, all the time? Instead of trying to control, schedule or manage every aspect of your life, give the world the chance to surprise you from time to time. In my travels abroad, I've learned that the French are very good at this. Learn more about creating space from my post last month about creativity.
6. Chat with one new person every day. Make it a point to say "hello" or compliment at least one stranger at your local coffee shop or at work. Express gratitude to your bus driver or to anyone who serves you during the day. You might be surprised at how many conversations this starts, and how many interesting people are all around you.
7. Put a "velvet rope" around your life. We often spend precious energy "dealing with difficult people," but there is another way. Remember that it's up to you to decide who you let into your life and how deeply – and that excusing yourself from a conversation, changing the topic to something more constructive, deleting an offensive post on your Facebook wall or "unfollowing" someone on social media with no further comment can be easier than you think. You don't necessarily have to end a relationship over bad behavior, but creating boundaries and "sacred space" will help you fall more in love with your life. If you are naturally guarded, this can mean taking a look at who is already inside your "velvet rope" and being more open to new faces and souls that inspire and lift you up.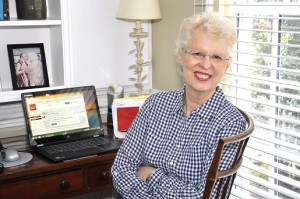 Life Coaching: Love YOUR Life More
For all of these reminders, falling in love with what you are doing, a.k.a. "being present," is the key. Whatever it is, from the most mundane of things to peak experiences, living with gratitude for what is allows every moment to be a celebration.
Need an ally in this work? I believe we can change our lives one day at a time. We have everything within ourselves to create the life we've always dreamed of. With the right tools, a few powerful questions and the intention to create something great, we can get to where we want to be. We don't even have to know what "our best life" looks like, just that we want to live it.
Contact me for a complimentary, no-obligations life coaching consultation if you need an ally in this work. Or use the Appointment Scheduler and pick a time that works for you. I coach 90% of my clients over the phone, and my DC-based Life Coaching clients have the option of meeting with me in person. I look forward to hearing from you.