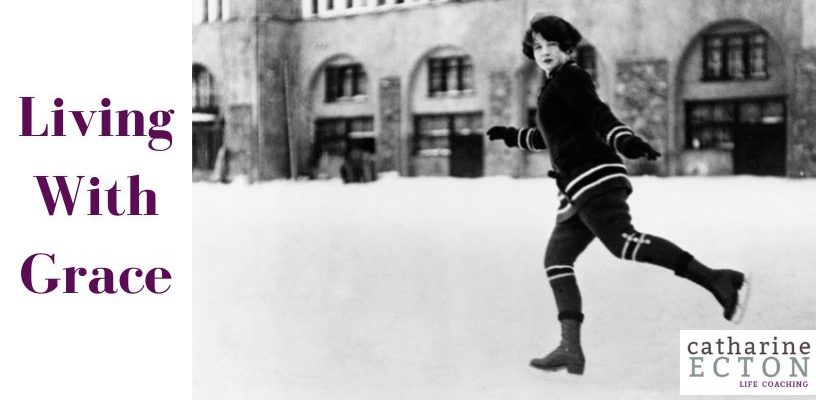 How Do I Want to Live in 2023?
The holiday season, once again marked by the challenges of COVID-19, brought unexpected twists and turns for me. Instead of the joy and celebration I had hoped for, I faced disappointment and loss. COVID hit our family, plans were canceled, new plans were made and then canceled again. The holidays brought new medical challenges, the death of a close friend, concern for another friend in Intensive Care, and the halt of my exercise routine. Our Christmas tree remained bare the entire holiday season. In the midst of it all, I came to some surprising realizations. All along I'd thought my goal was to find balance in life. Now I'm embracing a new goal: living with grace.
Where was my ability to balance things? Honestly, I never found it. I am a life coach and "should" have all the tools to balance my life, to manage my overwhelming disappointment and grief. But I was too tired to coach myself or to turn to a colleague for professional help. The intentionality that I needed to deal with the changes and transitions requires a lot of my energy and focus, which I simply did not have. I was grieving, and I finally took my own advice.
First, I gave myself the time and space I needed to grieve.
When I had the energy to move forward, I realized that "being in balance" was a goal I just could not achieve and no longer needed. I let go of the "shoulds" and sought out what I really wanted in my life. Eventually, I was able to:
admit that I could not "fix" my situation,
recognize multiple losses and accept them,
share my vulnerabilities with trusted professionals and friends (instead of pretending everything was fine), and
find and embrace my new goal: living with grace.
Life Coaching Insight: Grace Comes With Perspective
Sometimes, the scale or sheer number of our problems means we cannot see the forest for the trees. This is why so many people work so hard in their lives, only to stay in the same place, year after year. Now that it is January and the holidays are over, everyone who was sick is well; my friend in ICU is out and feeling better; a celebration of life is planned for my friend who died; I can exercise again.
Stepping back and looking at the big picture of life brings me waves of gratitude. With perspective, I realize I don't need to find balance, but together with the help of my life coach, I identified my new goal. I can live with grace by accepting the inevitable ups and downs of life.
I learned to accept the things I couldn't change and to let go of my preconceived plans and expectations. I faced my vulnerabilities, acknowledged my grief, and showed compassion and understanding to those around me.
As the holiday season ended, the gratitude continued. I remembered that many things are beyond our control, but by focusing on the things I could change and channeling my energy into kindness and compassion – especially to myself! – I was able to step forward into the new year with grace.
Welcome 2023.
"That was the best hour of my week!"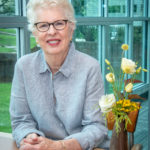 So said my client Martha* after another very worthwhile and meaningful session. It validated that coaching works.
Many of us are struggling right now. But Life Coaching can be a lifeline back to what makes your life so special. For me, grace came with an awareness and acceptance that many things are beyond my control. Grace came from letting go of preconceived plans and expectations. Living with grace lets you use the energy you used to put into dealing with disappointments to treat others – and yourself – with kindness, compassion, and understanding. But it took a concerted effort, and help from my own life coach allowed me to move more freely and with less hesitation toward what I wanted. Let's find the sweet spot to live with grace – or whatever adjective you choose! – and let go of the anxiety and stress getting in the way. Life coaching is a way to ensure forward progress, and become accountable to yourself and what you want – without all the hamster-wheeling.
Contact me today for a complimentary, no-obligations life coaching consultation to explore the possibilities. Or use the Appointment Scheduler and pick a time that works for you. I conveniently coach clients over the phone, around the world. I look forward to hearing from you.
*client names changed to protect confidentiality