Welcome to February, the month of love! As I was considering what to blog about this month, I realized the word "love" rarely comes up in life coaching sessions.
During my 12 years as a professional coach, I have yet to meet a prospective life coaching client who wants to work on "love." Conversations are typically focused on external goals: settling in after a career transition or moving into one, coping with life after losing something or someone, or managing anxiety about a specific goal or topic in the prospective client's life. This makes sense.
Clients come to coaching for support and guidance in external life changes they want to make, or are coping with. It is purpose-driven work focused on manifesting something visible. Our concept of self is the foundation for everything we do externally in our lives. A healthy sense of self and a healthy dose of self-love is the bedrock of every successful career or vocation, every loving family, and all meaningful relationships. In coaching, we work on that, too.
Life Coaching: Self-Love vs. Self-Care
Self-love is more than indulging in bodily self-care, like getting a massage or exercising. Self-care is great, but self-love goes deeper. It is the ability to accept and appreciate who we are right now, in this very moment, before we reach any external goal. It means we stop measuring ourselves against an unrealistic yardstick or conforming to anyone else's standards or expectations and get real about what we value.
Doing so will ensure that we always manifest the things that are in alignment with who we really are, on the inside. This can lead to greater life satisfaction.
Why Work on "Love" in Life Coaching?
Working on self-love, defining our constellation of values, and doing the inner work is what life coaching is all about. Even if we don't come out and say it, we all want a life full of love, to love, and to be loved. That inner love and passion is the fire that's essential to our overall well-being and success. The inner work is essential because what we believe about ourselves on the inside (the "invisible") is what we always create in our lives (the "visible").
We live in a world that tells us how to look, how to act, and what to feel.
It seems that we have been given faulty ideas about what it takes to get what we want. There is discomfort involved in making a big change. As the saying goes, "if you want something you've never had, you've got to do something you've never done." This is why the accountability tools I offer to every client as part of my coaching packages are a "fan favorite." Everyone wants the follow-up between sessions because it encourages them to take the sometimes scary, often uncomfortable action steps we've defined together. Over the years and using my tried-and-true process, nine out of ten clients find that the discomfort leads to follow-through and change.
Life coaching is the process of getting to know ourselves better and understanding our needs, dreams, values, and beliefs. This is a lifelong journey of self-exploration and growth that requires patience, courage, commitment – and yes, love.

Working on Self-Love in Life Coaching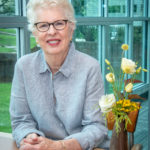 Want to chart the processes you need to harness your greatest power – the power of love? Tapping into our true power as human beings is what life coaching is all about. I am accepting a short list of new clients now. Schedule your free initial Life Coaching consultation today. Let's explore how you can have what you want and live with more ease, freedom, joy and meaningful connection to those around you.
Not sure if Life Coaching is for you? Read Life Coaching testimonials from several of my happy clients here.
In my blog about Life Coaching vs. Therapy, I discussed the differences and reasons why you might want to hire me as your life coach.
Contact me for a complimentary, no-obligations life coaching consultation and we can work on making your life a more powerful, positive one together. Or use the Appointment Scheduler and pick a time that works for you for a phone consultation. I look forward to hearing from you.