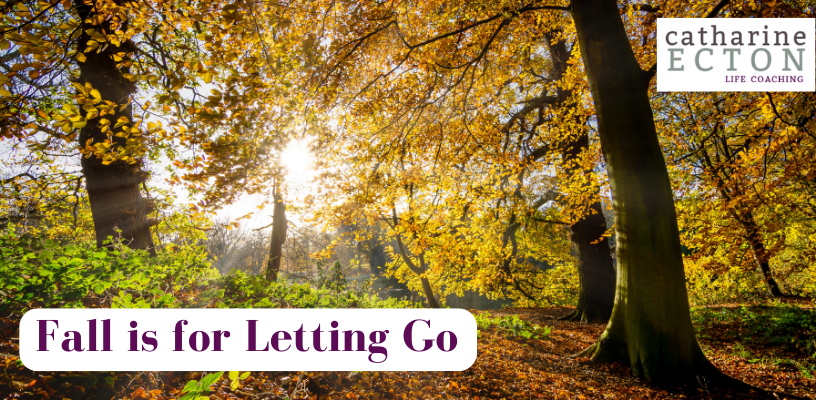 Have you noticed?
The trees did.
They've shown the arrival of autumn by changing the coloring of their leaves.
They let go of the old, green color. And we get the glory they are displaying to us now.
They are neither sad nor fearful about letting go, because a leaf is beautiful when it is small and green, true. But it has lost none of its beauty when it is big and green, gold or red, or brown and dry. Who doesn't enjoy the rustling and crunching of fall leaves?
The trees that release their leaves in the fall are a wonderful reminder of how to let go with confidence and joy. Everything is impermanent and will inevitably end: your home, your money, your work, your partner, your family, and yourself too. Each is like a leaf hanging from the branch of a tree. Even if you wish and pray to change that, the leaf will still fall.
We can choose to live in harmony with the cycles of nature while enjoying their beauty and wisdom, or to live life in fear of loss. The result is still the same.
Reflect on the past, prepare for the future, live in the present
What I am hearing this fall from clients/friends:
We came through COVID fine, I feel all the stronger for that experience.
During that period I was sad and depressed. I still feel that way.
I realized I have been tolerating a lot at work. I set a low bar for myself and now I need to take steps for change.
I am overwhelmed trying to catch up on all the things I did not do for two-plus years.
Self-care has never been something I thought about. I hadn't even heard that term. It is time to put that in place so I am in better shape to help my family.
The silver lining was time away from commuting to be more reflective and take better care of myself.
Now I want to connect to what is really important to me.
PAST
In coaching, we move forward and do not spend time focusing on the past.  However, it is important to process your experiences from the last few years. Here is an opportunity to verbalize, vent and explore the residue of feelings brought on by the lockdown, illness, grief, and loss. If you are struggling, prioritize finding ways to put peace and calmness back in your life (
learn more about the difference between life coaching and therapy in my previous blog post).
Those are essential first steps to achieving your goal.
Together we can work through these steps:
What did you learn about yourself from the pandemic? How are you stronger now?
How did you handle anxiety, loss?
What steps did you take for self care?
FUTURE
This is your life. How do you want to live it? Coaching can bring you closer to identifying your values and setting up structures to connect to them. To move forward with changes, you will want to decide on your personal goals.
What do you see for yourself by the end of the year?
What changes do you want to make in your lifestyle – for health and fitness, for inner peace, for work-life balance?
What are your plans for the holidays? How will they differ this year from last year? (Coming next month: Grief, Loss & The Holidays – How to Cope.)
PRESENT
Now is the time to notice, explore and discover what you can appreciate. There are so many possibilites out there to explore, discover and develop and then to accept and appreciate.
What are the benefits of feeling good?
You cannot change the past, but noticing and appreciating what does work will help you feel better right now. It's time to feel good.
Trust the Process
As long as we live, there will be an autumn, a winter, and a spring. Day will be followed by night. In the same way that we let go of the day and we welcome the night, now is the time to know that a new day is coming. To truly believe this, we have to let go of everything else.
What is feeling unsustainable for you right now?
Our present situation is the result of all the things we have let go of. Even if we enjoyed things in the past, now they are over – and that can be a reason for joy. Letting go of the old is what has allowed you to have a new house, a new partner, a new job, a new phone, a new idea. Your present situation is possible only because you were able to let go of all those old things.
It is autumn now and it is time to remember that letting go is not something to be afraid of. Next spring you will get new leaves.
Life Coaching for Grief and Loss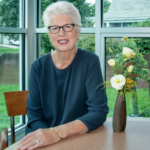 Need an ally in this work? I believe we can change our lives one day at a time. We're not broken, and we don't need fixing. We have everything within ourselves to create a life where we're thriving, not just surviving – and a life we love. With the right tools, a few powerful questions, and the intention to create something authentic, we can get to where we want to be. We don't even have to know what "our best life" looks like, just that we want to live it.
Not sure if Life Coaching is for you? Read Life Coaching testimonials from several of my new Grief and Loss Coaching clients here.
In my blog about Life Coaching vs. Therapy, I discussed the differences and reasons why you might want to hire me as your life coach.
Contact me for a complimentary, no-obligations life coaching phone consultation and we can work on making your life a more powerful, positive one together. Or use the Appointment Scheduler and pick a time that works for you. Although many look for a grief coach near me, I've found it makes the best use of everyone's time to schedule appointments online and conduct them over the phone. This means I am a grief coach based in Washington, DC, and serving the world. I look forward to hearing from you.