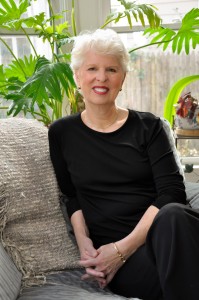 I was recently interviewed by America Within as a Washington DC Life Coach who can help people stop making excuses. The fact is, I've become something of an expert on excuses.
As a Life Coach, I've heard all the excuses in the book. Here are some common ones:
there's not enough time in the day
I'm too busy
I'm too old
I'm too young
I'm not smart enough
I'm over-qualified
Excuses can also take the shape of "blaming others":
they are so stupid (not to hire me)
what is wrong with him (boss, boyfriend, parent)
nothing ever works for me
why bother
It can be difficult to move out of a mood of pessimism, stress or negativity to stop making excuses and take charge of the situation. I am a Washington, DC based Life Coach who can help you change your mindset away from defensive and aggressive thinking and behavior. My coaching helps clients focus on making a real, effective plan.
Excuses are obstacles that can keep you from change, personal growth and the things you want for your life. Read on for the full interview and tactics you can use to stop making excuses now.
AW's Interview with Life Coach Catharine Ecton
AW: Are excuses a topic you coach on?
CE: Yes. Clients who come to me for life coaching are looking for help to make changes, move forward in their lives, feel fulfilled and find support in making a big decision. Many want the accountability of working with a coach to overcome procrastinating about making the changes needed to reach their goals.
AW: Why do people make excuses?
CE: It is not easy to leave behind your old identity: familiar habits and ways of behaving, the job you have been doing, the person you have had a relationship with for years. It is easier to find excuses and reasons why not to move forward to a place that requires new commitments. This is when people say they feel stuck. Getting unplugged from a stale or tough spot and finding the courage to stop making excuses requires breaking out of one's comfort zone and creating new beliefs and actions that will bring results.
The shift can be emotional and challenging but the rewards are huge. A client recently told me, "your life coaching helped me assess where I was, figure out where I wanted to be, and find tools to keep obstacles from blocking me. It was amazing how much fun we had getting me unstuck." I think most of my clients will agree that Life Coaching truly is a fun process. Read more Client Testimonials here.
AW: Are there tactics people can use to overcome making excuses?
CE: Yes. As a Certified Life Coach I have the tools, training and expertise to develop a plan with each client. We work to let go of past behaviors and excuses and take steps for new beginnings through:
examining where you are and where you want to be
verbalizing thoughts and beliefs about what works, and
taking action that builds on strengths and personal values.
One of my favorite quotes about making excuses is so simple: "The first step to getting anywhere is deciding you are no longer willing to stay where you are." -Russell Peterson
I am a Life Coach based in Washington, DC and can develop a great coaching relationship with you wherever you are. I coach 90% of my clients over the phone. I can accommodate out-of-area or on-the-move clients via Skype and have worked with clients as far away as California and Dubai.
Those who live in the Washington, DC area have the option of meeting with me one-on-one at a convenient, mutually agreed on location. Do you want to stop making excuses, get unstuck, start achieving your goals and begin living the life you've always dreamed about? Contact me today! Let's move forward together.
Read the full America Within article here: 5 Common Excuses to Overcome Right Now.