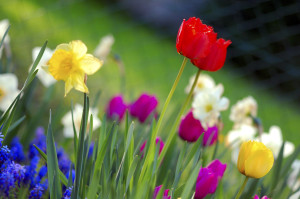 Here is an acrostic I put together for this wonderful new season we are embarking upon right now .. SPRING! I hope it will inspire you to live a life full of these concepts.
S – simplicity, self-awareness, surprise, stretch, strength, success
P – purity, purposefulness, pleasure, planning, predictions, possibility
R – relax, rituals, results, richer (life), renew, reflect
I – insight, intimate, impact, integrity, individual, instinct
N – notice, new (start), next, now, nuzzle, nuance
G – grateful, grounded, greatly, goals, grace, green
The quality of a person's life is in direct proportion to their commitment to excellence, regardless of their chosen field of endeavor. -Vince Lombardi (1913-1970)
Do you need some inspiration? If you are craving an exceptional life full of joy and fulfillment and want to start this season off right, consider working with me through Life Coaching. With the right tools, navigated conversations and the intention to create something great, you can discover ways to live your best life. Let's get started now on identifying what you want and find a way to get you there.
Contact me for a complimentary, no-obligations life coaching consultation to discuss the possibilities. Or use the Appointment Scheduler and pick a time that works for you. I coach 90% of my clients over the phone, and my DC-based Life Coaching clients have the option of meeting with me in person.