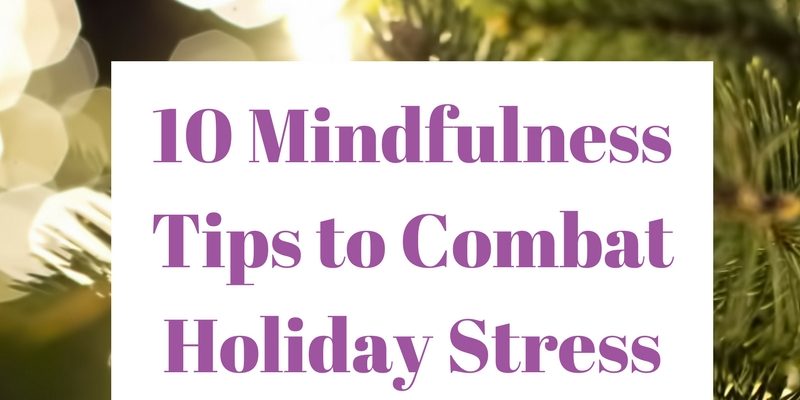 It's mid-December, and the holiday season is in full swing! If you're like me, you're enjoying the fun, the family, the celebrations, the mad dash to finish things up before the end of the year. It's exciting! But more often than not, all that energy and excitement can leave you feeling overworked, overwhelmed and overindulged.
Several of you participated in November's holiday challenge, which I posted on the blog about a month ago. I encouraged each of you to, above all else this holiday season, be the one who listens – to the people around you, to yourself, to the season itself. One reader told me that it was just the tip she needed when gathering with family. Thank you for the positive feedback!
Hanukkah is already here, and with Christmas and New Year's right around the corner, we're really moving into the thick of it. It's timely for a list of mindful antidotes for common stressors that pop up this time of year.
This Holiday, Be Mindful to …
1. Take breaks.
If your schedule like mine is chock-full of work and personal holiday parties, these back-to-back celebrations can start to feel overwhelming. Leave yourself time to be a human being and not just a human doing during the holidays. Give yourself some time to do absolutely nothing – or say "no" when you feel tired or overextended.
2. Hydrate.
In winter, we're not as mindful about drinking water and dehydration can crop up as a result. When at a party or holiday gathering, consider making sparkling water your beverage of choice and save the wine and champagne for the meal or the toast. Or to prevent yourself from drinking too much, alternate each cocktail with a full glass of water.
3. Smart eating.
At the holidays, we are inundated with mass amounts of food – often the type of food we wouldn't be caught eating during the rest of the year. There's no reason to deprive yourself, but smart eating at this time of year can be so important. Instead of thinking about your waistline, think about how eating in moderation leads to better sleep, more productive days and a healthier outlook.
4. Practice self-care.
This isn't entirely selfish. Taking care of yourself allows you to be able to be more attentive and calmer when you're with others during the holidays. Don't neglect yourself in the name of everything that has to be done "for the family" or to close out the books at work. In other words, don't be a martyr to the holiday season. You'll likely find that when you take excellent care of yourself, it is possible to be kinder and more giving to others.
5. Observe, stay curious and grateful.
Around the holidays, there's pressure: what is expected of me at this family gathering? Will the person I care about accept my gift in the spirit in which it was intended? Pressure can also manifest as loneliness, when we long to spend the holidays with someone we can't be close to for whatever reason.
But what if you were to observe others with curiosity, rather than judgment? They certainly are feeling the same holiday pressures. If we can approach things with a spirit of curiosity and gratitude, we'll certainly see things we hadn't noticed before.
6. Family: Be the solution.
Based on not-so-pleasant past experiences, combined with the upcoming impending mix of different personalities, many of us worry about family drama cropping up during the holidays. Of course there are often very real difficulties surrounding the interpersonal dynamics of our family. But this year, instead of getting caught up in fuelling the fire, commit to being the solution or helping to keep the peace.
7. Listen to people.
Let's keep our November challenge going! During the holidays, you spend time with people you may not see or talk with very often. The family gatherings and office parties offer opportunities to listen to people who need to be heard. Be mindful of the chances to listen without an agenda and be fully present.
8. Donate your time to help those less fortunate.
The holidays are a particularly poignant time to practice the art of compassion, to think of others needs before our own. There are so many opportunities to give during the holidays, including material things, smiles, time, and emotional support. This will certainly give your holidays more meaning.
9. The "true meaning."
This time of year is full of expectations we put upon ourselves to get it just "right." We may tell ourselves things have to look, taste, feel, and be a certain way. We may even think things have to be "perfect, which of course, is never possible. It is especially easy to get caught up other people's expectations or the commercial version of what the holiday season means. But taking the time to mindfully reflect on what matters, whether it be our religion or tradition, or even the healing power of love, helps us to keep our perspective as the year draws to a close.
10. Practice gratitude.
If you have the capacity to read this post, it's likely that you have more people, experiences and things in your life to be grateful for than you can possibly count. So start counting anyway, and when you get to 30 or so, pause, reflect and soak in the grateful feelings.
Consider the Gift of Life Coaching this Holiday Season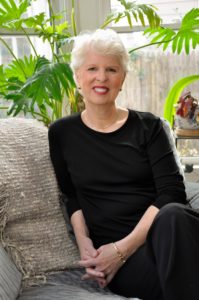 Need an ally in this work? Give the gift of life coaching to yourself or someone you love this holiday season – it might be the best gift of all! Schedule your free initial Life Coaching consultation today. We'll chart the processes you need to tune into that still, small voice of your values and intuition, approach every season of your life with intention, and revolutionize your relationships with active listening. Let's explore how you can have what you want and live with more ease, freedom, joy and meaningful connection to those around you. It can be now and it can be simple.
Contact me for a complimentary, no-obligations life coaching consultation. Or use the Appointment Scheduler and pick a time that works for you. I coach 90% of my clients over the phone, and my DC-based Life Coaching clients have the option of meeting with me in person. I look forward to hearing from you.