[huge_it_share]
It was the typical corporate holiday party with everyone decked out, enjoying each other's company and toasting to the year's successes. When someone asked Rebecca, "what do you do?" she answered by once again mentioning whom she worked for and in what role. Her response didn't include the fact that over the past year, she was passed over for a promotion. Nor did she mention how she discovered that one of her underlings was earning as much as she was. Despite her chipper response to anyone who asked "what do you do," she was beginning to resent the late nights working on proposals, lunches spent at her desk and additional roles and responsibilities she'd assumed at work. No one seemed to notice her outstanding track record nor outcomes. She felt undervalued and under-appreciated, and that her career had stalled. She wondered whether this should be her year to leave, stay, go back to school, be more, do more … what?
There comes a moment in many of our professional lives when we realize: being "good" at what we do isn't good enough.
Being good (even great!) at your job is no guarantee that your career will advance. As a career coach in Washington DC, I see the same pattern over and over again: a smart, driven person learns very early in life to put her head down and earn an "A." This works well for school, and even for the first several years in the workplace. But sooner or later, you're surrounded by "gold star," "straight-A" performers. Doing your best isn't enough to distinguish you or advance your career. As a life and career coach, that's often when I receive the phone call: "help, I'm stuck, I'm spinning my wheels!"
A Time of Transition & Change
The holiday season and the New Year especially is often seen as a time of rebirth, the chance to wipe the slate clean, start anew, change. We might trot out our regular "resolutions," which are good things, but too often they don't mesh with reality – and they don't help us get to where we want to be.
Like Rebecca at the holiday party, we know we could do more, be more, and are worth more – but we feel stuck in our current situation. We make resolutions about things we wish were different, but we lack the tools to take meaningful action to change our situation. So another year rolls around and we find ourselves still stuck in our careers, unable to advance. As a professional Life and Career Coach for many smart, ambitious people, I can say there is no one-size-fits-all strategy. But there are tools we can use together to set meaningful, achievable goals to get you closer to where you want to be.
Let's Work Together to Make 2016 YOUR Year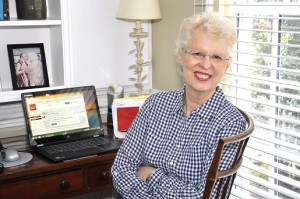 Make this your year to skip new year's resolutions and set some meaningful career goals instead. Contact me, Life Coach Catharine Ecton, to get started. Let's chart a course to the truth of who you are and start living the exceptional, remarkable life you were always meant to live! I can help you:
Set achievable goals using coaching tools and focusing on what you want,
Look at goals from various perspectives and making choices that connect to your values,
Make a plan including personal transitions to transform your habits, attitudes and mindset,
Get closer to being the powerful, authentic, purposeful person you are truly meant to be.
I have coached clients whose career transition entails:
Permanently or temporarily leaving or re-entering the workforce
Exploring and taking steps toward a new professional identity
Re-arranging their career landscape to support their unique interests (i.e. multiple career options) or needs (i.e. balance)
Advancing or changing roles within an organization
Effectively managing a job search
Creating an exceptional life post-retirement.
My Career & Life Coaching sessions are intensive one-on-one conversations by phone or Skype with me. We'll meet once or twice per month for three to six months for a total of six sessions. Visit my Payment Page to review my life coaching packages and options.
Contact me for a complimentary, no-obligations life coaching consultation to discuss my Life Coaching for Authenticity program. Or use the Appointment Scheduler and pick a time that works for you. I coach 90% of my clients over the phone, and my DC-based Life Coaching clients have the option of meeting with me in person.