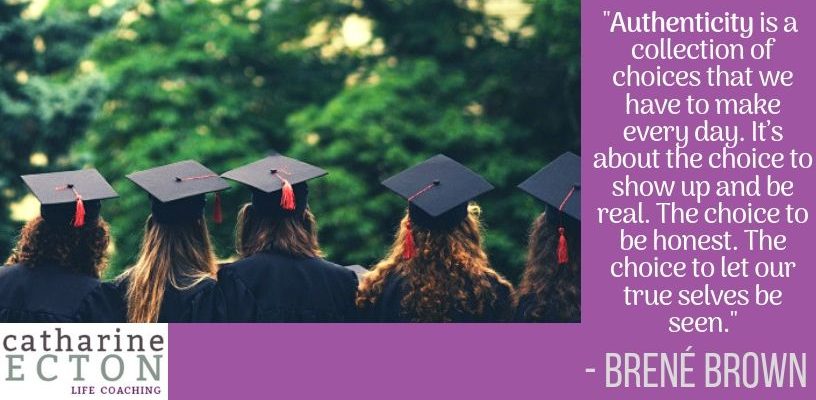 As a life coach, I often find the greatest lessons are right in front of me.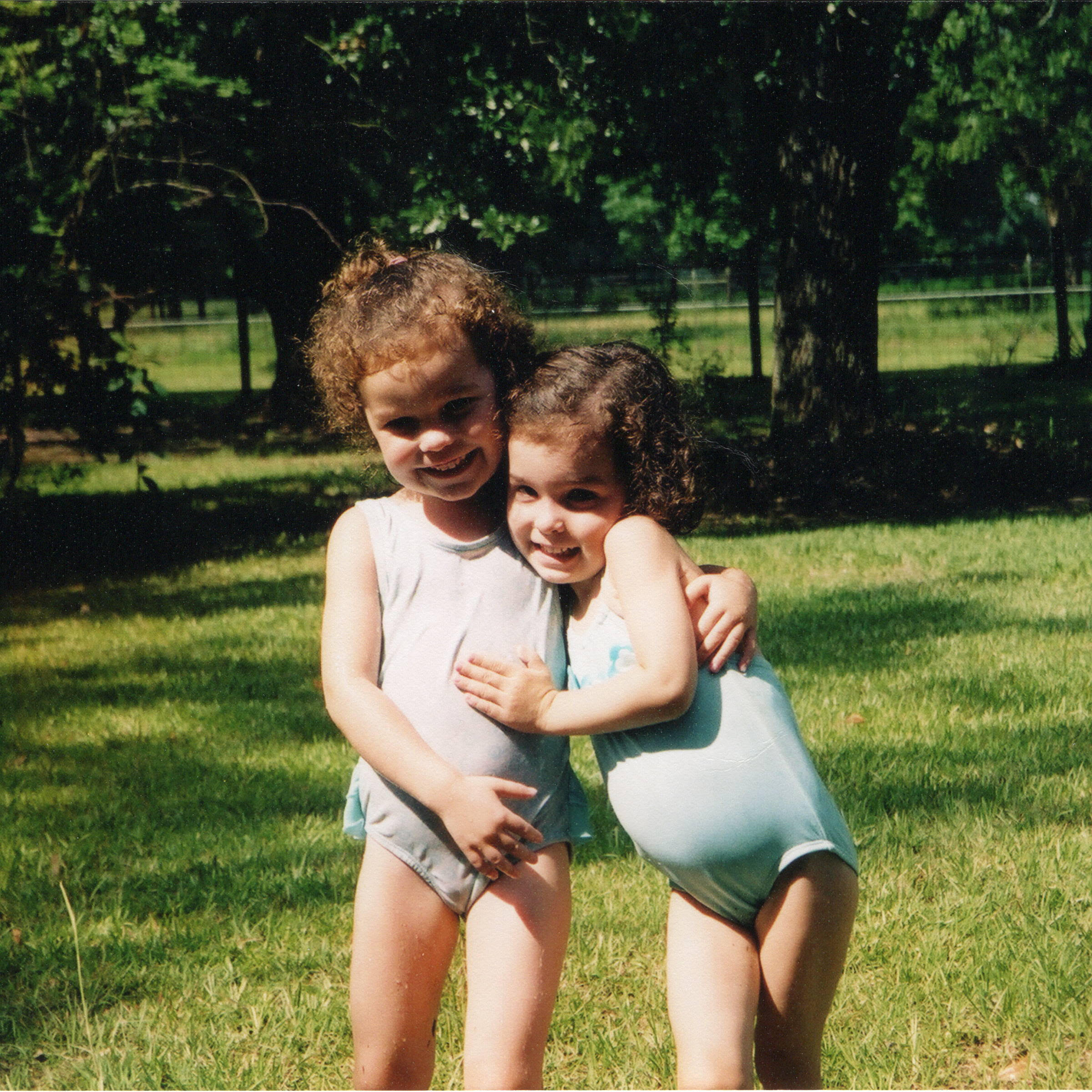 It has been my privilege to watch with love and fascination over the past eighteen years as my twin granddaughters, pictured here, have grown and developed into strong, independent women.
As youngsters, these girls were always authentic; they had no guile and spoke and acted straight from the heart. But as the years went by, like most tweens and teens, they became more self-conscious and aware of their imperfections. They began to compare themselves to their pals, and focused on pleasing their parents and teachers.
Over the past three or so years however, as they've been faced with decisions related to their next phase in life, I've been proud to witness a return to authenticity in these young ladies. Both of my granddaughters want to go to college and these days, the journey begins in 10th grade with aptitude tests, college visits and applications. Preparation builds to a feverish pitch mid-way through senior year as college acceptances (and yes, rejections too) come in, one by one. My granddaughters confided in me that family, friends, teachers and even near-strangers gave all sorts of advice about what their choice should be.
Choosing what to do after High School is one of the first, biggest and most defining decisions many people make. Each of my granddaughters wanted to put her stake in the ground in choosing their college, making it a statement about who they are, and where they have chosen to grow and learn.
Each sister looked at her choices from different perspectives: what felt right intuitively, where she would find good learning and growing, and what environment would be the most stimulating. They weighed the pros and cons and committed. One was definite that a large college would offer her the opportunities she was looking for. She wanted to move to a different part of the country and make new connections. Her twin approached her choice from several practical angles including being close to home and building on the familiar to expand and develop. In the final analysis, each reached a decision that worked best for her.

What touched me in my conversations and texts with these gals was how, through the whole process, they were working so hard to stay true to themselves. I witnessed them tuning out external pressures and other people's opinions as they made their choices. They knew the final decision rested with them, and depended upon the support of their parents – no one else. I have never been more proud of my clever and insightful granddaughters.
Life Coaching for Authenticity
Life coaching clients come to me for support and guidance as they too make big decisions about "next steps," and face the reality of how to be authentic in a world full of external pressures. There are choices and difficult decisions to make. While my clients are older and have more life experience, I believe the search for strength to be authentic is a universal one. Both my granddaughters and my life coaching clients:
Want to keep peace in the family,
Sometimes feel afraid of getting out of their comfort zone,
Struggle to resist unsolicited advice and pleasing others,
Sometimes don't know how to say "no," or the difference between "good" and "best" choices,
Don't want to live with feelings of guilt about their choices,
Need to take a hard look at their personal and career goals,
Can grow in self-awareness over time and through experience, and
Are inspired by the promises of true authenticity: new friendships, learning, growth, moving forward and having fun!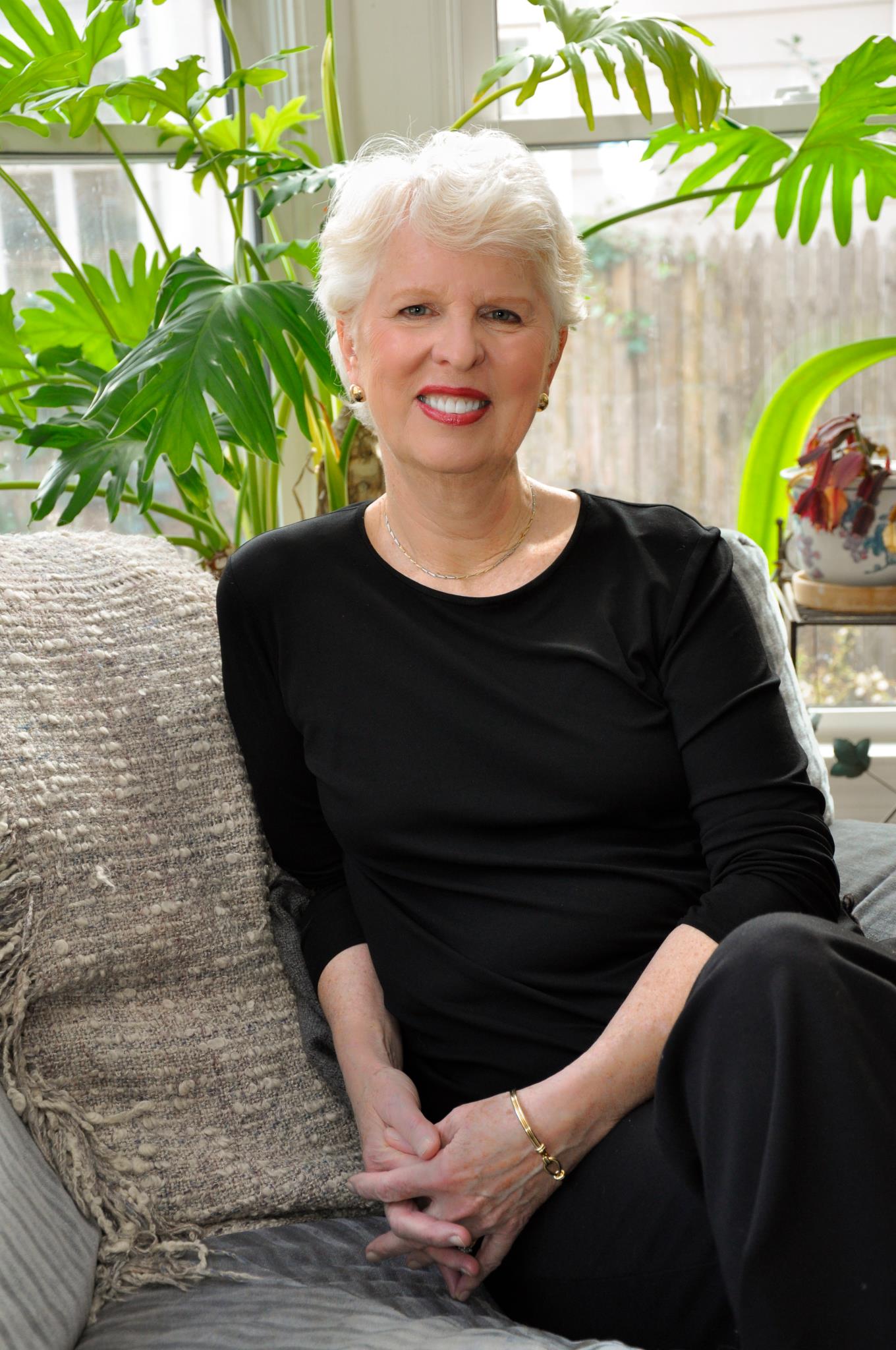 Want to be more authentic in your life? Living with authenticity means being clear on who we are: our values, intentions, objectives and commitments. It's having the courage to be imperfect. Learning to be more authentic can lead to increased happiness, success and feelings of self-worth, but it can be difficult if you go it alone. People already in your life have a vested interest in outcomes, so may not always give the best advice. I am a neutral third party and can help you get clear on how you want to show up in life, and keep you accountable so you can execute on creating the life you've always wanted. If you'd like to work on living a more authentic life, I am accepting a short list of new clients now. We'll chart the processes you need to tune into that still, small voice of your values and intuition, and approach authenticity with intention. Let's explore how you can have what you want and live with more ease, freedom, joy and meaningful connection to those around you.

Contact me for a complimentary, no-obligations life coaching consultation. Or use the Appointment Scheduler and pick a time that works for you. I coach 90% of my clients over the phone, and my DC-based Life Coaching clients have the option of meeting with me in person. I look forward to hearing from you.