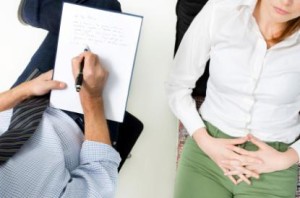 Are you a DC professional unsure whether to hire a counselor/therapist or a certified professional life coach? The boundaries between life coaching and therapy are not always clear, but making the right choice between one or the other can make a difference in whether you get your needs met or not.
Key Differences between Therapy and Life Coaching
Improving Lifestyle vs. Changing Worldview. As a Life Coach, I help clients set up a plan to change their lifestyle, improve their business, or cultivate new relationships. Therapists work with people who have problems with thought patterns, emotional difficulties, or ingrained behavioral problems due to past or recent wounds, trauma, or a chemical imbalance that affects the way they see the world. If you are experiencing stress caused by your lifestyle choices, a coach can help you best. If you have anxiety caused by emotions and thoughts that emerge from how you see and interpret the world, a therapist or counselor will be a better choice for you.
Providing Accountability for Tangible vs. Intangible Goals. As a Life Coach, my clients set up measurable goals and we decide on tangible actions that can be taken to reach those goals. For example, someone working on changing his career will set a series of small goals that advance him towards that change. His goals may include updating his resume to his new interests, talking to experts from the field he wants to work in, or asking potential employers what skills and traits they value the most in their employees. The goals therapists set up with their clients may not be as obvious: they are directed at changing internal emotional distress, destructive thoughts, and problem behaviors. Sometimes counselors rely on their clients to self-report and determine if there is actual improvement in these "intangible," somewhat unmeasurable goals. Sometimes they use evaluation tools to determine the client's level of progress.
Taking Effective Actions vs. Using Effective Strategies. As a Life Coach, I work to move a client forward towards reaching his or her goal. The main focus is on taking a series of effective actions towards the goal. A therapist explores the origin of problems and finds new ways to confront those problems, focusing on effective strategies. The therapist holds the client accountable on using these new strategies, and the goal is consistent behavior.
Level of Personal Disclosure by Therapist/Coach. As a Life Coach, I tend to be more personal. This means I will work as your partner in a personal relationship that best meets your needs. Therapists disclose rarely, and usually only if they feel that their story can greatly advance the client's healing process. For more clarity on what the Life Coaching relationship entails, see my blog post Life Coaching vs. Friendship.
The Logistics of Coaching vs. Therapy. Logistically, there are a few differences between life coaching and therapy as well. Life Coaches do not have country or state barriers to practice their discipline, and can comfortably coach via the phone or Skype. A therapist's practice is limited by geographical location, and in some cases a therapist is not allowed to counsel severely distressed clients on the phone or via the internet. Insurance companies often cover the cost of counseling or therapy, but do not cover Life Coaching.
Indefinite Sessions vs. Planned End Date. Counseling/therapy can sometimes be a slower process than coaching. This is not always the case, but as general rule of thumb it is common to spend a year or two in therapy working on a comprehensive plan addressing your past, present and future. Life Coaching with Catharine Ecton begins with a three month commitment, and usually focuses on accountability for a very discrete goal or set of goals. Life Coaching with me usually includes a planned end date, within six months to a year of our initial session.
DC Life Coach Catharine Ecton
I believe that by working collaboratively we can change our lives one day at a time through Life Coaching. My clients come to coaching with the belief that they have everything within themselves to create the life they've always dreamed of. They are teachable. They can change. With the right tools, a few powerful questions and the intention to create something amazing, we can get to where we want to be. We don't even have to know what "our best life" looks like, just that we want to live it.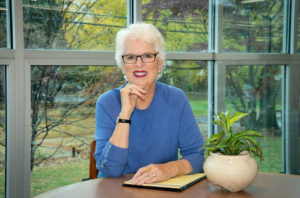 Contact me for a complimentary, no-obligations life coaching consultation to discuss the possibilities. Or use the Appointment Scheduler and pick a time that works for you. I coach 90% of my clients over the phone, and my DC-based Life Coaching clients have the option of meeting with me in person.
Speak with an Expert. Schedule Your Complimentary 30-Minute Consultation with Catharine.
* Catharine will follow up personally within one business day of your request.