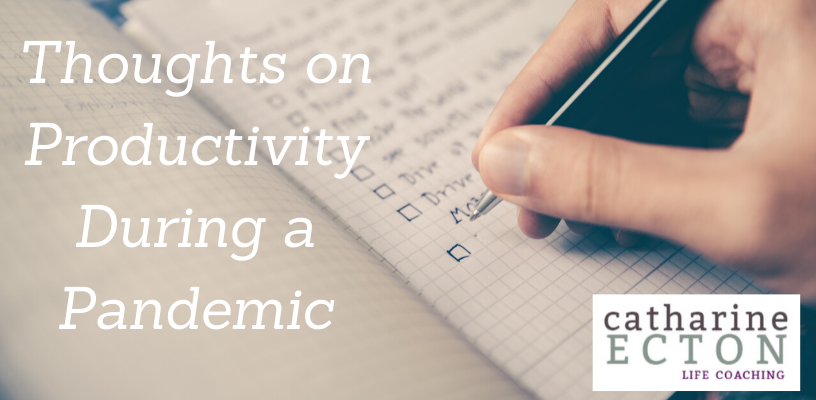 If you're at all like me right now, you're in a bit of a struggle. Here in Washington, DC, we have been in lockdown for the COVID-19 pandemic for over a month. I have read several articles about productivity.
Some say, let go of productivity. Go easy on yourself. Focus on survival. Do whatever you need to do during this time, especially if that means taking things more slowly. Do not beat yourself up if you're not 100%  productive right now. Let go of needing to do everything. Simply focus on being, whatever that looks like for you right now.
Others say, lean into productivity. This is the perfect time to do that "deep work," study, purge, cleanse, or pick up that new thing that you've always wanted to try. Lean in, or be left behind! You must be productive right now to survive this. The focus is on doing.
The DC Life Coach Says: Both of these strategies are misleading!
You're always being productive. The question is, are you producing the outcome you want?
Productivity is defined as "producing a significant result or outcome."
Sure, you can produce more worry, anxiety and fear. But these feelings will lead to actions like overeating, procrastinating, constant scrolling through social media, or watching too much news or TV. This will inevitably produce negative outcomes.
Or, you can produce more confidence, faith, courage, and grit. You do this by deciding what you want for your future, setting goals and starting from right where you are to move in that direction. This will produce positive outcomes.
The DC Life Coach Asks: Which one will you choose?
For me, the struggle has been with feeling like I've been "unproductive." I find myself believing it's a waste of my training and years of work if I'm not constantly leaning into my work.
I recently recognized that grief, for how this crisis has changed our collective way of life, probably forever – and some personal grief I have been experiencing – has stalled my best efforts to be productive.
Naming it as actual "grief" and realizing I had to move through the stages of grief on my own time has allowed me to go easier on myself.
All of this has shown me how much I have to offer my clients, who are going through similar things. It has inspired me to lean back in.
It comes down to deciding what you want and who you want to be. Then, you align your thoughts, feelings, and actions with that decision.
Many of us are searching for the meaning or lesson in the midst of our current global crisis. To do so though, we each must find and sit with our personal "why." This requires simply being, not mindless doing. If we can't answer the "why" question, our quest for productivity will be meaningless.
Need Help Balancing "Doing" and "Being"? I'm Here to Help.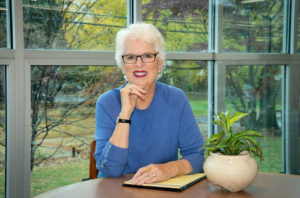 In an effort to be part of the solution, I am accepting a limited number of coaching clients at a pay-what-you-can rate.
I have canceled all of my in-person coaching sessions until further notice, but I've always coached most clients over the phone. Contact me today for a complimentary, no-obligations life coaching consultation where we can discuss whether life coaching is a fit for you. Or use my Appointment Scheduler and pick a time that works for an initial call. This way, you can stay home and still get the help you need during these difficult times.