"If I believe the good things in my life are due to struggle & hardship,
I will unconsciously look for struggle & hardship.
If I believe they are due to connection, love & luck,
I will be more open to these things when they show up in my life."
Life Coaching to Make Your Own Luck
As a life coach, I know that achieving success in different areas of our lives requires hard work and persistence.
I've worked hard, but also believe that my success and happiness flow from connection, love, and luck.
What made me lucky was being open to new ideas and talking with others about what was truly important to me. I went through the same process I use with my clients to find coaching as my own calling and career. As my business grew, I felt even luckier every day. I recognized that my success was not due to fate, but rather because I defined my values and aligned my actions with them. I made a conscious decision to pursue something purposeful and fulfilling. I worked hard to develop my skills and knowledge. And, I made a conscious choice to remain open to the unexpected, including help from others – even pure luck!
To create your own luck, here are some tips I recommend:
Find a new perspective. Sometimes, we get stuck in our ways of thinking and need a fresh pair of eyes to help us redefine the problem and approach it from a new angle. Help may come from the most unexpected places! Know who you are and what you stand for, but always remain open.
Make a choice that is yours. To get out of a rut, you need to find a path that you choose and can commit to from the deepest, truest place within yourself – and without the interference of others. Life coaching with a non-invested third party can help you get to the crux of what needs to happen.
Keep coming back to your deeply-held values and intentions. Allow clarifying and grounding into what really matters to you to become your North Star.
Take intentional, aligned action. Work towards your goals by taking careful, consistent, small actions that are in line with your values and intentions. Accountability is key, and is something I provide as a life coach.
Let your results inform future action. As you move toward up-leveling your situation, it's important to reflect on whether your actions are yielding the results you want and aligning with your values and intentions. Remember, you can always revise your plan! Let go of attachment to the outcome and remember that the best results come from an aligned, enjoyable process.
Remember, creating your own luck takes time, patience, and persistence. I typically recommend my life coaching clients commit to coaching for 3 to 6 months, during which they can see results they're happy with. Don't wait for luck to show up – take action, align your actions with your values, rinse and repeat!
The Life Coach Asks: Do You Need Help Making Your Own Luck?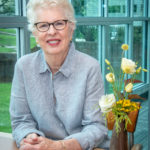 Creating luck and success in your life might seem like a big task, but it's what I do with my life coaching clients every day! Need an ally in this work? I am accepting a short list of new clients now. Schedule your free initial Life Coaching consultation today. We'll chart the processes you need to tune into that still, small voice of your values and intuition, and approach change with purpose, patience, persistence and intention. Let's explore how you can have what you want and live with more ease, freedom, joy and meaningful connection to those around you.