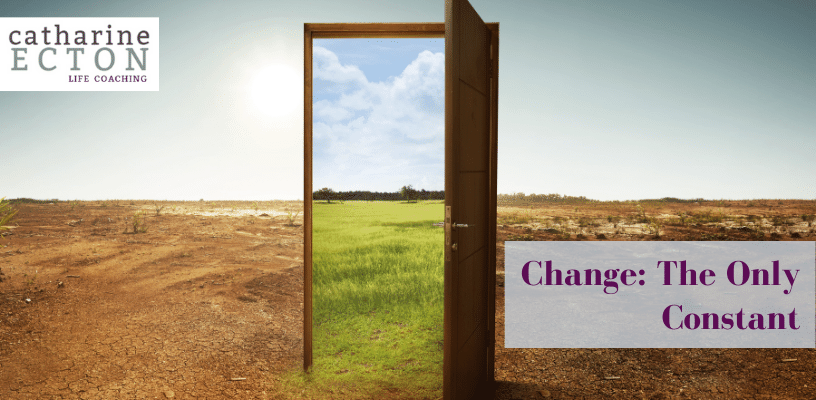 As a Life Coach, clients come to me often when facing change. Feelings of frustration, overwhelm when making a big decision, even paralysis about taking next steps are a common starting point. Here are some examples I've encountered recently:
Cynthia* is unhappy with her boss. She feels diminished in her Zoom meetings. The isolation of COVID has caught up with her. Her job is not a good fit for her, but it is secure and it is a steady paycheck.
Mike has been living in an unhappy marriage for years. Now that it is time to retire, he is not sure if he can manage to keep the family together.
Greg is hugely successful at his company but wants out. He wants to try something new, but sees the years slipping by and knows that the window of opportunity will close soon.
Let's look at how we deal with change  – expected and unexpected. Right now we are witnessing global changes that bring on a range of emotions; confusion, fear, anguish, powerlessness, grief.  These feelings that are seemingly a result of news events cloud our own personal issues but are a true reflection of life, which is always made up of a constant flow of big and little changes. The challenge is how to effectively deal with change so that we are open to the grounding, learning, and personal discoveries it affords.
Why is Change so Hard?
Most of us have a love/hate relationship with change. In each of my clients' cases, there were some positive aspects about their situation as well as some challenges that made it difficult for them to get their bearings in the midst of change.
We associate change in our lives with words like stress, fear, or panic. Those are the words my clients use when we start coaching. My formal training as a Life Coach and the certification process I went through all have to do with helping people cope with change. My job is to open up the dialogue with words like options, opportunities, personal growth, courage, awareness, aliveness, action.
To move on, we must find out what works, what is essential for our happiness. What are the constructive changes that are workable?
What job will connect to Cynthia's values?
What are the possibilities ahead for Mike if he ends his marriage?
Will Greg find some gains that will balance out the losses?
Life coaching took these clients on an inward journey of self-discovery, values, and priorities. Now that these three clients have done the inner work of exploration and the outer work of what is possible, they are better equipped to make educated choices.
The Process of Change
When change occurs something is lost; for us to move on and adapt we must let go of something old to welcome something new. This transition is hard.
When we feel distressed, we want to change the condition that we blame for making us feel that way. Maybe by changing our unhappy situation, or job, spouse, or lifestyle, we can bring an end to our problems. How do we reconcile what is happening globally with our own misfortunes and frustrations?
Like it or not, in the face of change and challenge many of us fall into "victim mentality," where we feel completely out of control of the events in our lives – and see our circumstances as the result of things happening to us. I personally believe that the person we are makes life what it is for us – not the other way around. To be able to face life challenges and come out successfully on the other side, one must be grounded in their own values, priorities, and inner awareness. Differing levels of life satisfaction have nothing to do with the unfortunate events that happen in a person's life – far from it. Often, the people who suffer the most misfortune and difficulty are far more satisfied with their lives, because they have developed a resilient, growth mindset. If you know yourself and what you want, you will be better able to make the choices that will give you the life you want, in spite of external circumstances you cannot control.
So what does this mean for you?
You can let go of those resentful feelings toward your job because the treadmill isn't what you are doing, but the way you think about it.
You can let go of trying to change other people, because what you see in other people that bothers you is likely something you'd like to change about yourself.
You can let go of the fear of unforeseen changes or challenges, because all you really have to face is yourself and how you handle change.
You can let go of the impossible and punishing task of thinking that you are responsible for how the world turns. You're not. You're only responsible for how you react to the changes.
Your responsibility lies in understanding yourself, being aware of your values, noticing how to connect the dots, and taking steps to add up to something you really want to do, a personal change that will feel purposeful and fulfilling for you. Every challenge will become a new opportunity to allow those values to shine.
Life Coaching for Change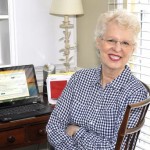 Need an ally in this work? I believe we can change our lives one day at a time. We're not broken, and we don't need fixing. We have everything within ourselves to create the life we've always dreamed of. With the right tools, a few powerful questions, and the intention to create something true, we can get to where we want to be. We don't even have to know what "our best life" looks like, just that we want to live it.
Not sure if Life Coaching is for you? Read Life Coaching testimonials from several of my happy clients here.
In my blog about Life Coaching vs. Therapy, I discussed the differences and reasons why you might want to hire me as your life coach.
Contact me for a complimentary, no-obligations life coaching consultation and we can work on making your life a more powerful, positive one together. Or use the Appointment Scheduler and pick a time that works for you for a phone consultation. I look forward to hearing from you.
*Names have been changed to protect client confidentiality.