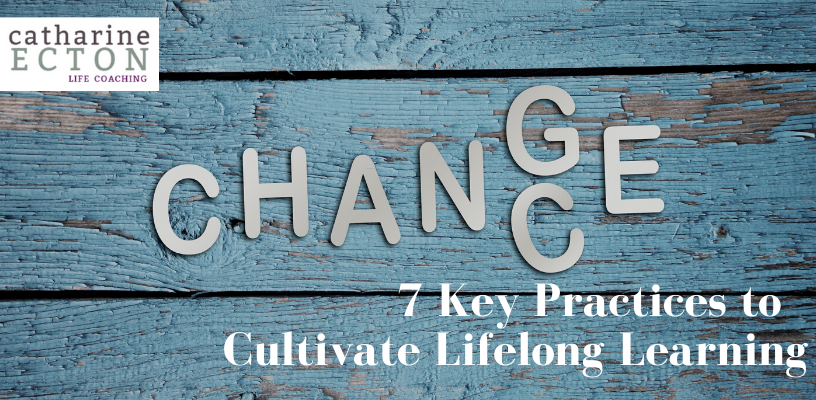 In Washington, D.C., many of the people who come to me for life coaching have impressive college and graduate school degrees. The trouble is, these degrees and past educational accomplishments aren't necessarily helping them now. Men and women who excelled in their studies often tell me that they feel intellectually stale now, and lack the intensity and excitement they had as a student. For the most part, this is due to very real and time-consuming stresses, including family, jobs, and social pressure. They've come to the conclusion that where we graduated from and what our major was in college doesn't guarantee happiness or fulfillment later in life; continuing to expand and grow personally and intellectually does.
The Life Coach Says: Bring Back the Thrill of Learning
My life coaching clients demonstrate over and over again that new challenges and expanding on what they know reliably improves their outlook, brings a fresh perspective to their days, and stimulates their brains. They also report that learning is fun!
Lifelong learners don't settle. We recognize the importance and joy of the journey and the realization that growth and personal development are as essential as breathing fresh air. That is what I believe, and it's where my clients want to be supported and motivated.
The 7 powerful practices that help cultivate personal growth:
1. Seek Out Opportunities
There is no good reason to pigeonhole yourself in your past training and formal education. Now may be the time to let passion and creativity take the wheel. If you are able to organize your life around a new venture, down a new pathway, into new territory the results can be surprising and inspiring. Actively seeking out new areas of knowledge or building on your expertise in a related field can take you out of the "feeling stuck" place.
2. Take Care of Your Physical Body
Our bodies were designed to move. They crave healthy food and fresh air. Leading a sedentary, indoor lifestyle and eating what's convenient instead of what is healthful can have far-reaching consequences.
Lifelong learners don't resent the time needed to take care of their physical bodies. I try to be an example of this with my early morning lap swims and other regular exercise to support my physical fitness (you can read about the time I stepped out of my comfort zone to try kickboxing here.) Lifelong learners understand how their bodily sensations impact every area of their lives, and commit to continual learning about ways to stay healthy and fit.
3. Embrace Change
We've all had a crash course in this over the past year or so! But instead of bemoaning how different things are now, lifelong learners know that complete change can lead to incredible results. Often, transformation creates space for so-called "overnight success."
"If you want something you've never had, you've got to be someone you've never been." Although change can be hard, lifelong learners know change can lead to extraordinary results. They welcome it and stay open-minded about how the shift might actually unlock something new and unexpected. As illustrated by the featured image for this blog post, a chance occurrence can lead to big, intentional change.
4. Read, Read, Read!
One of the best things about reading is how it opens up entirely new worlds to us. Reading also trains your brain, and it can revolutionize your life. Nonfiction connects us with successful people and, for a very low investment, allows us to be students of the lessons they share. Fiction helps us see new perspectives, immerses us in new worlds, and helps us understand ways of thinking and ways of life very different from our own.
Lifelong learners love to get lost in books and many have a practice of reading daily. Celebrities including Bill Gates, Warren Buffet, Oprah Winfrey, Mark Cuban, and Elon Musk to name just a few didn't get where they are by accident. All have a habit of reading every day.
5. Volunteer Your Time, Take Classes, Attend Conferences
Taking classes, attending conferences, or volunteering your time for a cause you care about either online or in-person is a great opportunity to connect with clever and like-minded people and learn from them. Online programs, from coding to self-improvement to programs from top universities, are currently seeing a boom. Almost everyone is offering them and there are classes for every budget. Many nonprofits have taken their outreach and fundraising efforts either partially or completely online, making them more accessible to all.
This month I will be attending the International Coach Federation's (ICF) Annual Conference virtually. I attend every year, and my goal there is to learn how I, as a coach, can best support clients to rise to meet new challenges. The connection with experts and peers in my field challenges me to continually look forward and help prepare me for what may be ahead for coaches and coaching.
There are literally endless ways to thrive. What lifelong learners have in common is squeezing as much as possible out of every class, each conference, every connection made.
6. Have Goals, Celebrate Victories, Rest & Repeat
In order to keep growing, it feels better to clearly define your goals – and then celebrate every achievement!
You also have to know when to rest. Sometimes, you're not in a rut. You're just resting.
When you fall in love with the process, the challenge, and the cyclical nature of life, a difficult goal doesn't scare you. Instead, it keeps you motivated and engaged.
Research shows that precise and ambitious goals increase the performance of an individual.
Lifelong learners are people who care about their performance, stay positive, and celebrate victories. They are extremely passionate about constant growth, and people around them can sense that positive attitude. They also create space for rest and recovery, knowing that burnout is a recipe for disaster. Sometimes hitting "pause" is the space where new creativity is born.
7. Know It's Never Too Late
Contrary to common misconceptions, there's no wrong age to start something new. Henry Ford was 45 years old when he invented the Ford Model T car, the first affordable automobile. Soul singer Charles Bradley was 62 when he released his debut album "No Time For Dreaming." Lifelong learners know you are never too old to learn and improve for its own sake. They pace themselves, aren't impatient, and know they have the rest of their lives to keep dreaming and learning.
Lifelong learners also know that when we stop learning, we lose touch with the amazing privilege humans have – the ability for never-ending personal development.
Life Coaching to Cultivate Lifelong Learning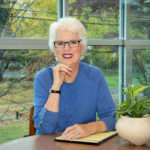 Life coaching with me, Catharine Ecton, is about noticing, identifying, and focusing on assumptions, beliefs, and self-limiting thoughts that might keep you from moving forward to reach your goals in life. This includes your goals around self-discovery, exploring those things you've always wanted to do, and self-improvement in light of the things we identify together.
I believe that by working collaboratively, we can change our lives one day at a time through life coaching. When you don't know what your goals are, or should be, we'll work to discover the ones that ring true to you. With the right tools, a few powerful questions, and the intention to create a life and relationships that are authentically yours, you too can find the answers you seek and get to where you want to be.
As with any big change, it is so much better when you have an ally to help you in this work. To enlist my help, call Catharine Ecton Life Coaching or schedule your free Life Coaching consultation today. In my blog about Life Coaching vs. Therapy, I discussed the differences and reasons why you might want to hire me as your life coach.
Not sure if Life Coaching is for you? Read Life Coaching testimonials from several of my happy clients here.
Contact me for a complimentary, no-obligations life coaching consultation and we can work on making your life a more powerful, positive one together. Or use the Appointment Scheduler and pick a time that works for you for a phone consultation. You don't necessarily need to find a life coach near you! As a Washington DC based life coach, I can relate to anyone working in a high-pressure, high-stakes environment or feeling they want more out of their life. I coach 100% of my clients over the phone and can accommodate most schedules. I look forward to hearing from you.
Catharine Ecton is an Associate Certified Coach (ACC), Certified Professional Co-active Coach (CPCC), and completed her Master's Degree in Education (M.Ed.). She completed life coach training at the CTI (co-aCTIve) Institute, an organization with a 25-year track record of success whose founders were among the initial pioneers of the life coaching profession.