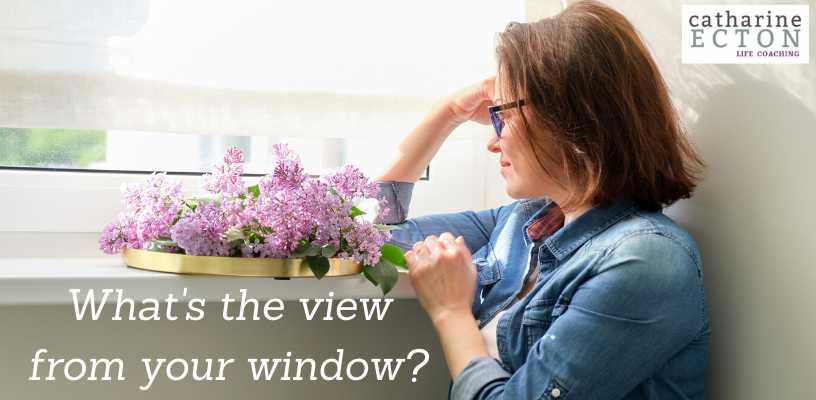 What do you see from your window? Tell me, the DC Life Coach, I am listening. In the midst of our nation being hit hard by the coronavirus, the economic downturn, and the political problems, many of us are coping with upheaval in nearly every area of our lives.
I have encountered the spectrum of emotions from my life coaching clients: they are exhausted, lonely, fed up, worried, overwhelmed, and upset. They have lost sight of a bigger vision for their lives, and are focusing on the view outside their window.
This is what I'm hearing:
Peg, 60 years old:
"COVID-19 has forced me to realize that if I don't leave this job now, I may never leave it. I really want to start my own business and stop the fruitless job hunt. The biggest worry is my financial security. This is a really upsetting period."
Ashley, 32 years old:
"Being a single parent with two young children at home all day has been very stressful. I know I am strong but maybe I am not strong enough to handle this."
Susan, 39 years old:
"My job requires a lot of travel. I am very worried about getting sick. I can't sleep and I can't go to the gym. When will this all be over?"
Mike, 63 years old:
"My dilemma is in January I was on the verge of changing my life. Now I can't do it. The pandemic has forced me to stay with the status quo for at least another year. I have to figure out how to handle another year of boredom and frustration."
Many have lost sight of the vision they had just months ago and instead are focusing on the ever-changing view. I am here to remind them (and you) that this is a perfect time to be intentional and committed to reaching an old goal, or taking bold action for a new one. You can still see the bigger picture.
As a life coach, I can help my clients verbalize what they are feeling today.
We work together to discover new perspectives with a "beginner's mind," a fresh start and new possibilities.
We look at facing daily events, creating new habits, exploring healthy options.
We find ways to reduce anxiety, stay in balance, and focus on what is working well.
Reconnecting to personal dreams and values provides the needed courage to adapt to change and to weather this storm. Coaching helps to organize one's thinking. Choices include shifting away from the current view of the same goal and examining another way, another goal. Together we dig deep into what is really important for each client and move towards solutions.
Life Coaching in These Challenging Times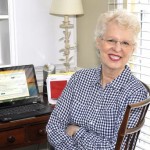 Need an ally in this work? I believe we can change our lives one day at a time. We're not broken, and we don't need fixing. We have everything within ourselves to create the life we've always dreamed of. With the right tools, a few powerful questions, and the courage to create something great despite life's chaos, we can get to where we want to be. We don't even have to know what "our best life" looks like, just that we want to live it.
Contact me today for a complimentary, no-obligations life coaching consultation to explore the possibilities. Or use the Appointment Scheduler and pick a time that works for you. I coach 90% of my clients over the phone, and my DC-based Life Coaching clients have the option of meeting with me in person. I look forward to hearing from you.