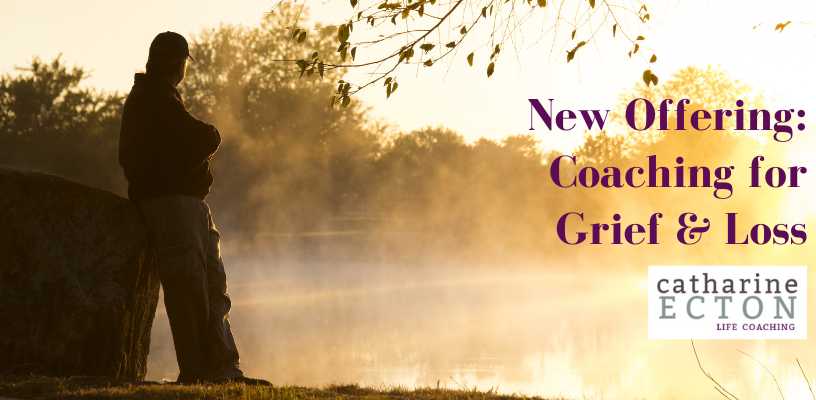 Over the past two to three years, I've been noticing a theme with my life coaching clients in DC and beyond.
Grief. And loss.
This is what I have been helping people process during the COVID lockdown and in its aftermath. Today we navigate a rapidly changing world; politics, climate change, wars, and epidemics add to each one's own experiences with loss. Many of us are mourning the loss of loved ones, job security, friendships, good health, and a way of life.
Despite the heaviness of the topic and the times, as a life coach I found myself with a renewed sense of mission, focus, and enthusiasm for helping people. I have just completed a four-month course and a comprehensive exam to become a Certified End-of-Life Coach. With these new skills in my coaching practice, I can work with clients grieving and mourning losses of all kinds.
Grief is a natural reaction to loss or change. It's a healthy process, but many of us fear it. Some cultural traditions are arguably more adept at processing loss, death, and grief – as we explored in the blog back in 2018 in my post Día de Muertos: A Cross-Cultural Look at Grief. As Joan Didion so aptly wrote in her book "The Year of Magical Thinking," grief has no boundaries.
Here's what I have learned:
It is normal to feel anger, numbness, relief, uncertainty, anxiety, fear, depression, apathy, sadness, and joy as a part of the grief experience. All emotions are valid and they vary based on all sorts of circumstances.
We experience a range of thoughts about grief; blame; the self-inflicted wounds that we didn't do enough (and the guilt that comes with that); or "why me, this is unfair."
Grief is exhausting. Anguish can take away your ability to breathe, to feel, and to think. It can cause you to crumble inside and make you feel closed off.
Listening is one of my skills. With this new training plus the completion of a four-year course through the Episcopal Church called "Education for Ministry" (EfM) I am ready to guide and support you as you reflect on any losses with which you are currently grappling.
I'm Listening; You're in Good Hands
Although grief coaching is a new certification for me, helping people move through transitions of all kinds including grief and loss is nothing new for me as a coach.
Rest assured, with me you are in good hands. I will continue my Life Coaching sessions with clients making choices, transitions, and prioritizing actions to reach their goals, but I am eager to use my new certifications. They have only made me more capable of helping life coaching clients of all kinds grapple with change. Life and grief are both parts of the human experience.
Life Coaching for Grief and Loss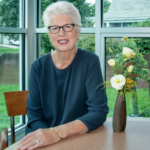 Need an ally in this work? I believe we can change our lives one day at a time. We're not broken, and we don't need fixing. We have everything within ourselves to create a life where we're thriving, not just surviving – and a life we love. With the right tools, a few powerful questions, and the intention to create something authentic, we can get to where we want to be. We don't even have to know what "our best life" looks like, just that we want to live it.
Not sure if Life Coaching is for you? Read Life Coaching testimonials from several of my new Grief and Loss Coaching clients here.
In my blog about Life Coaching vs. Therapy, I discussed the differences and reasons why you might want to hire me as your life coach.
Contact me for a complimentary, no-obligations life coaching phone consultation and we can work on making your life a more powerful, positive one together. Or use the Appointment Scheduler and pick a time that works for you. Although many look for a grief coach near me, I've found it makes the best use of everyone's time to schedule appointments online and conduct them over the phone. This means I am a grief coach based in Washington, DC, and serving the world. I look forward to hearing from you.