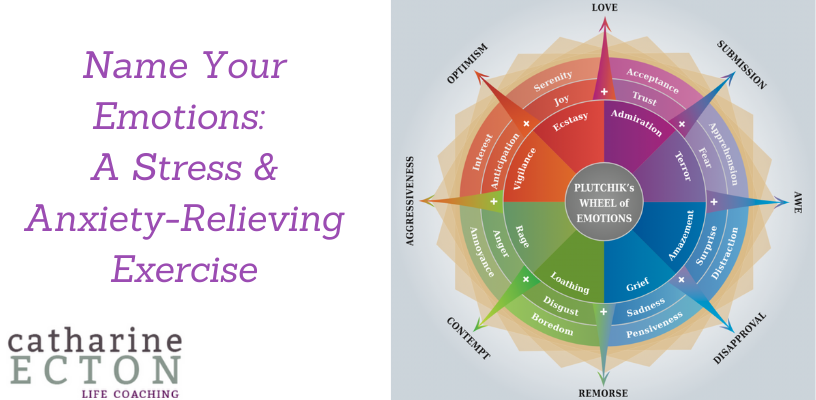 I keep telling my life coaching clients: it's completely normal to be experiencing a wide range of emotions right now. Simply understanding your feelings is an important first step to building resilience.
Many of us have trouble describing our emotions. For example, we may recognize we are feeling upset or unsettled. We may use words like "depressed", "sad" or "stressed." But getting to the deeper emotion, whether anger, disappointment, or embarrassment, isn't something many of us always do. When we don't recognize our emotions and what they are trying to tell us about our situation, it becomes more difficult to regulate them.
Once we name our emotions, the next step is accepting them. Often easier said than done!
What emotions can you accept in yourself when dealing with the coronavirus pandemic?
What are some you cannot accept?
The simple act of naming emotions has been scientifically shown to be a great help.
Self-Coaching Coronavirus Stress & Anxiety Exercise
Take a moment to tune into your body. Be quiet. Turn off distractions. Maybe even close your eyes. Notice how you are feeling. If you're feeling anxious or stressed, like my life coaching clients, you might identify deeper emotions like:
worried, fearful, low, lonely, overwhelmed, helpless, frustrated, guilty, angry
In my Life Coaching work, I often use worksheets to help clients focus even more closely on what they are feeling, thinking, and doing. To be intentional about change, we must be clear about what we want to change.
As your coach, I will explore these feelings with you to discover how awareness can lead to action. Taking steps for change can bring the results you are looking for.
Another strategy I use with clients is to notice how control impacts our thoughts – what is within your control and what is outside your control. These days most of us find it challenging to stop hypothetical worries from happening. Through coaching, you can identify ways to control your responses and shift your focus to what you can control. Again, it's all based on science: research shows that such shifts can make a big difference in your health and general well-being.
Don't you want to be intentional about building resilience during difficult times? Working with me using proven tools, exercises, and powerful questions will help you during this pandemic.
Need an ally in this work?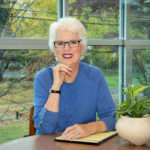 You – yes you! – already have everything within yourself to create the life you've always dreamed of. Life Coaching helps when you get stuck. With the right tools, powerful questions, and the courage to focus and adjust, we can find the sweet spot to balance the changes – and let go of the anxiety and stress getting in the way.

Contact me today for a complimentary, no-obligations life coaching consultation to explore the possibilities. Or use the Appointment Scheduler and pick a time that works for you. I coach 90% of my clients over the phone, and my DC-based Life Coaching clients have the option of meeting with me in person. I look forward to hearing from you.