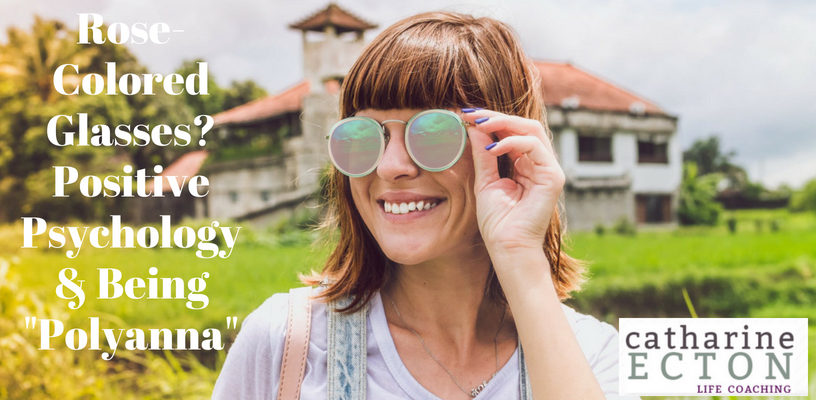 Positive Psychology is fascinating to me, and certainly helps inform my philosophy as a DC Life Coach. It's usually defined as "the scientific study of human flourishing," and was pioneered by Dr. Martin Seligman of the prestigious University of Pennsylvania.
Positive Psychology isn't about faking happiness, having a "Polyanna" attitude or wearing rose-colored glasses. Some people equate optimism and positivity with ignorance, but did you know that positive people actually live longer? (Read my previous post on why worry and guilt are such useless emotions!)
Positive Psychology is a great philosophy for life coaching because it's an applied approach to optimal functioning, a study of strengths and virtues that enable people to not just survive but thrive. Instead of treating mental illness, Positive Psychology takes the next step: its focus is how otherwise-well people can lead meaningful and fulfilling lives, cultivate what is best within them and enhance relationships, work and leisure.
Yes! This is exactly what I do as a Life Coach.
From the DC Life Coach: 5 Ways to Apply Positive Psychology in Your Life
Do meaningful work where you can use your strengths. Instead of focusing on fixing your flaws, why not lean into what you're good at? Successful leaders delegate tasks that they know are inefficiencies for them, and instead lean into their strengths. I have helped countless clients tap into this through career coaching. Read more about making your work more meaningful on my Career Coaching page.
Cultivate gratitude. Did you know expressing gratitude has been scientifically proven to help you live a more fulfilling life? See my previous blog post on ways to incorporate gratitude into your daily life.
Practice mindfulness. Instead of flying through life, conversations and relationships in a frenzy, learning to be in the moment and live life NOW by practicing mindfulness can be life-changing. See my previous posts: Revolutionize Your Conversations Now With Mindful Listening, and 10 Mindfulness Tips to Combat Holiday Stress.

 

Adopt a "growth mindset." Embrace challenges, learn from criticism, persist in the face of setbacks and find lessons and inspiration from others. See my previous posts on the topic: 10 Tips to Develop Resilience and How to Deal with Interpersonal Conflict.
Set a powerful intention. Most people focus on what job title they want, what kind of partner they want or what material possessions they would like to have. In setting a powerful intention, step back from past efforts to reach your "goals" and decide to be authentic. Be gentle. Be wise. Be someone who is creating a great life or a better career or financial health. It's a subtle distinction, but it's one that can help you make a leap from living in a "lack" mindset to living a life of abundance. Read my previous post on Setting Intentions here.
Cultivate Your Strengths with DC Life Coach Catharine Ecton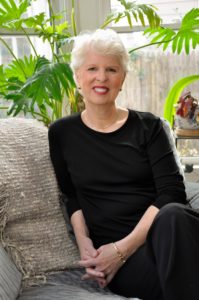 Do you know what your strengths are, and how to lean into them? Sometimes you need an ally in uncovering your strengths and leaning more fully into them. As your life coach, I can help you implement positive psychology mindset and actions into your day-to-day life.
Many of my clients have told me that working with me through Life Coaching has given them the opportunity to discover their values, be intentional about their goals and to make a plan, take action to realize them. Here are some of the things my clients say they've gained as a result of working with me*:
Inspiration
Self Confidence
Self Awareness
Ability to go outside their comfort zone
A feeling of fulfillment
An alliance with me
New perspectives
The ability to stay focused
Better decision making ability
Peace & contentment
The ability to see themselves in a positive way
*All of the above drawn directly from my many happy client testimonials. Read all of my Life Coaching testimonials here.
Contact me for a complimentary, no-obligations life coaching consultation and we can work on creating your best life together. Or use the Appointment Scheduler and pick a time that works for you. I coach 90% of my clients over the phone, and my DC-based Life Coaching clients have the option of meeting with me in person. I look forward to hearing from you.