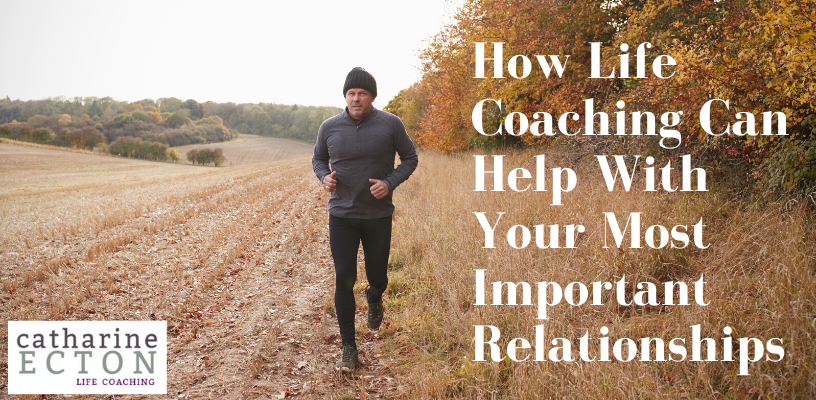 From social isolation due to quarantine to changes in work environments to the closing of public spaces, the COVID-19 outbreak has profoundly impacted our social relationships in unprecedented ways. I'm sure we'll see the impact for years to come, in ways we don't yet fully understand.
Relationships With Others
Some of my clients are finding their marriages and relationships are under strain right now. It's inevitable that the stress and anxiety that the coronavirus pandemic has produced has wormed its way into our families.
According to the Wall Street Journal, "even in the best of times, marriage and relationships are hard work. But the pandemic has produced a pressure cooker inside homes, straining even strong partnerships and, experts say, likely breaking others. Families are cooped up, with spouses trying to work while also taking care of their kids."
The good news is that couples now have plenty of opportunities and together time to hash out those issues that they may have been avoiding. The bad news is, they now more or less have to hash out those issues—and under unprecedented conditions. Here's some advice collected from relationship experts in Time Magazine on how to keep it together with your spouse or partner during the pandemic:
Stop yourself before criticizing, condemning, or complaining. Now is the time for appreciation. Notice what your partner is doing right and praise him or her for it.
Stay curious and listen more than you talk. Simply asking your partner a question and actually pausing to listen to the answer can be healing during these times.
Don't try to talk them out of their feelings. Everyone is processing the pandemic and the constant deluge of news about it in their own way. No one has the right to tell anyone else how they should or should not feel.
Take some alone time. Go for a walk. Get outside. Be your own advocate, and negotiate ways to get alone time even if you have young children. (Hint: side-by-side time on screens doesn't count!)
Ask for their time. When you're around each other all day, not intruding on each other's time and thoughts becomes even more important.
Your Relationship With Yourself
It's normal to feel stress when faced with staying indoors and interacting less with people, especially when that is added to the underlying stress of worrying whether you will catch the virus. Those who live alone may need to be especially deliberate in cultivating forgiveness and self-love during this time, holding themselves accountable in ways they might not be used to.
Brene Brown writes of self-love as a way to deepen all of your relationships, including those with other people. If you're single, you might be feeling lonely or frustrated that you cannot connect with people as you did pre-pandemic. The good news is, the pandemic has given us all ample time to notice, work on, and practice self-love. Here are some ways to do it:
Catch yourself thinking negative thoughts. Isolation can be incredibly difficult because we don't have people around us to help us with perspective. Use this time to become aware of your inner critic and actively challenge critical thoughts. Just noticing the voice in your head and recognizing that your thoughts are not necessarily facts can be a great way to start.
Reassess. For many, COVID isolation has been an opportunity to assess whether work environment, friendships, and romantic relationships are supportive of their life goals. Loving yourself means stepping away from aspects of life that are detracting from your ability to be your true self.
Listen to your emotions. Instead of using alcohol or drugs, staying constantly busy, or becoming a martyr who puts the needs of others ahead of your own, really sit with your feelings. Notice how activities make you feel. Then, take steps to gain more clarity about the messages your emotions might be sending you.
Do for others. One client has focused on "small acts of service" these past few months as a way to shore up his yearning for what seems to be missing in his life. His giving has brought him gratitude and happiness.
Find a furry friend. Dogs and cats are being adopted these days in record numbers. The physical touch of a warm and cuddly animal is actually therapeutic and can help replace the loss that we feel in not being able to connect with others.
Get outside. Scheduling time to exercise or walk outdoors is vital to help structure your day during this time if you are currently living alone. Especially in winter, our bodies need light and air in order to thrive.
Find safe ways to connect. It's easier than ever to connect with friends and family by phone, or through online chats, but certainly less fulfilling than in-person connections. Certainly use technology to safely connect with those you love, but don't expect to get all your social and emotional needs this way. If you find yourself without many people to turn to, schedule a coaching session with a life coach like me. I specialize in providing impartial advice, guiding and encouraging my clients, while also being a reliable person whose top priority is you. (My Life coaching clients realize that they don't need another parent, sibling, friend, or co-worker telling them what they should be doing. Read Catharine's blog post Life Coaching vs. Friendship: Why Hire a Life Coach.)
Enjoy the process. Whether in a relationship or not, improving your relationship with yourself is key. Fall in love with something new about yourself every day. The process can actually be fun if you let it.
Life Coaching to Build Love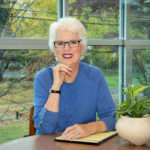 My coaching is not about marriage counseling or couples therapy. It is about noticing, identifying, and focusing on assumptions, beliefs, and self-limiting thoughts that keep one from moving forward to reach their goals, no matter what those goals are. I believe that by working collaboratively we can change our lives one day at a time through Life Coaching. With the right tools, a few powerful questions, and the intention to create something that is authentically ours, we can find the answers we seek and get to where we want to be.